01. INTRODUCTION
It's safe to say that a business card holder embodies the character of its owner. Glenroyal's slim business card holder is marvellous in terms of both its utilitarian design, and the way it transforms over time to speak of a person's history. Here we explore the secret of this item that bolsters the spirit when held.
02. DETAIL
Attention to intricacies that elevate one's status on the business scene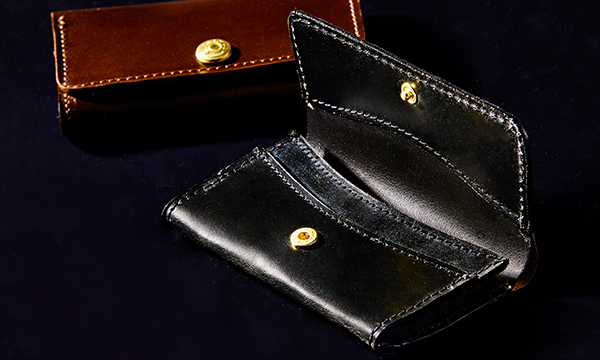 Though of a slim size that makes it easy to remove from the pocket of a bag or suit, the card holder has two pockets, guaranteeing ease of use. The distinct atmosphere of the bridle leather that gradually takes on a greater lustre as it is put to use is another wonderful feature. This is a superb item that evolves and takes on more character as one's experience as a businessman grows.

The main pocket can hold in the neighbourhood of thirty cards, while the sub pocket it capable of holding around five. The card holder also has an ample wedge of nearly one centimetre, with inserting or removing cards becoming even easier over time as the bridle leather softens. The unique curved lips of the pockets also make pulling out cards a cinch.

The gold snap button engraved with the Glenroyal name adds a touch of accent and grace to counterbalance the rugged look leather products so often have. What's more, the button keeps the holder fastened tightly, alleviating any risk of cards falling out while it is in use.
03. HISTORY
Japanese business etiquette which places great emphasis on the exchange of business cards
The history of the business card is long, with the leading theory being that such cards originated in China. In fact, business cards were discovered in the tombs of generals dating back to the Three Kingdoms period, and there are also writings that suggest such cards were used in times dating back even further. One of the Chinese characters in the term for business cards can also mean "to pierce or stab", and is said to refer to how, at the time, the owner's name was carved into a tag shaved down from a piece of bamboo. The two leading theories are that this naming originates in the piece of bamboo itself, or that it hearkens back to the manner in which the bamboo cards where stuck into entryways and the like. In Europe business cards arrived in 16th century Germany as calling cards of bearing messages left at someone's home when one tried to visit while they were away. They would later become items exchanged as a form of greeting in high society, with the custom soon apparently spreading to other countries. In Japan, business cards likely emerged in the Edo period, as can be seen in pieces of washi paper with names written on them meant to announce the arrival of a guest paying a visit. It was during the Meiji period that business cards became a societal necessity. Though business cards evolved along a similar path in each of these locales, the etiquette concerning how they are exchanged quite different between them all even today. Whereas in Japan business cards are traditionally left on top of the card holder, the custom in Europe and America is generally to tuck the card away in a pocket as soon as it has been received. One of the largest factors in this likely has to do with differences in business customs–in Japan the exchange of business cards always comes first, while in the West greetings generally begin with a handshake. It is precisely because they will be inevitably be seen along with the actual business card that card holders are such an essential item in influencing one's first impression in social settings. Supervisor: Manabu Nariha Profile Appointed head of the Osaka branch of INFAS Publications, producers of Ryuko Tsushin and WWD-Japan, after stints as an editor and writer for Soen and The Textile Journal. Now lectures at educational institutions and is involved in many other projects such as planning and production for international exhibitions.
04. USER RECOMMENDATION
"I never have to feel embarrassed about my clients seeing this card holder, and I also don't have refill it as often." (Male, 20s)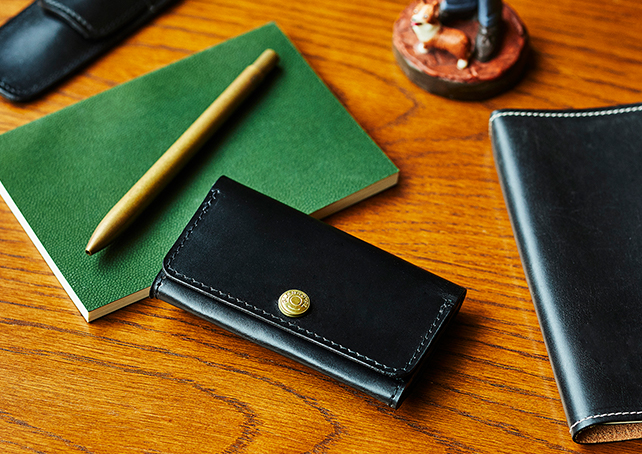 "I bought this card holder after I was assigned to the sales department. Up until that point I wasn't exchanging business cards all that often and therefore wasn't very particular about what card holder I used. But, once you're in sales, exchanging cards with clients is practically the entire job. So, in the course of searching for a holder that I wouldn't feel ashamed of no matter who saw it, a friend recommended this slim business card holder from Glenroyal. Once I tried it out for myself, I found that it had the classy look of bridle leather, and that became easier and easier to use as the leather wore in. And if all that wasn't amazing enough, it can hold thirty cards, which means don't have to refill it as often."
"I love that it has two pockets, so I can organize my cards and those I receive from others." (Female, 20s)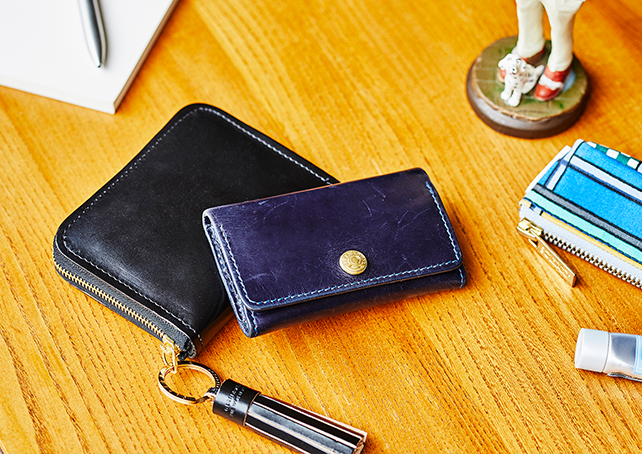 "I have several other Glenroyal items that I use regularly, so I already knew I was going to fall in love with the feel and look of this card holder. Once I actually started using it, though, I found that it was even more practical than I had expected. Having two pockets is especially handy since it lets me organize my own cards and those I receive. I don't have to worry about cards from others getting damaged, and I can store them separately from my own. The wedge is also quite wide, and as the leather has softened it has become easier to smoothly insert or remove cards."
05. Q&A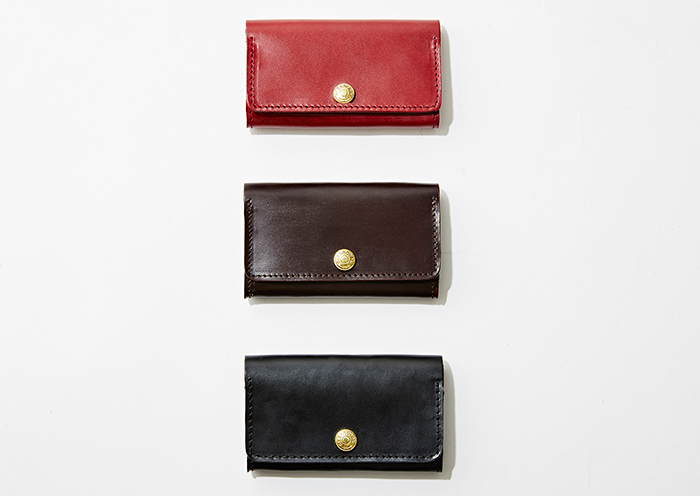 Q. The slim business card holder looks quite compact. Will it hold regular-sized cards?

A. Holding regular business cards is not a problem at all. The card holder's design was sized to fit all general cards, and its one-centimetre width makes it easy to access its contents as well.
Q. How many business cards can it hold?

A. While it depends upon the thickness of the cards, the main pocket is meant to hold around thirty cards, and sub pocket around five.
Q. How will the leather change over time?

A. It will grow softer to the touch, and its thickness will become about half of that when it was new.