REPORT.31
An easy-to-use flapped model with a thin wedge
FLAT FLAP OPTICAL CASE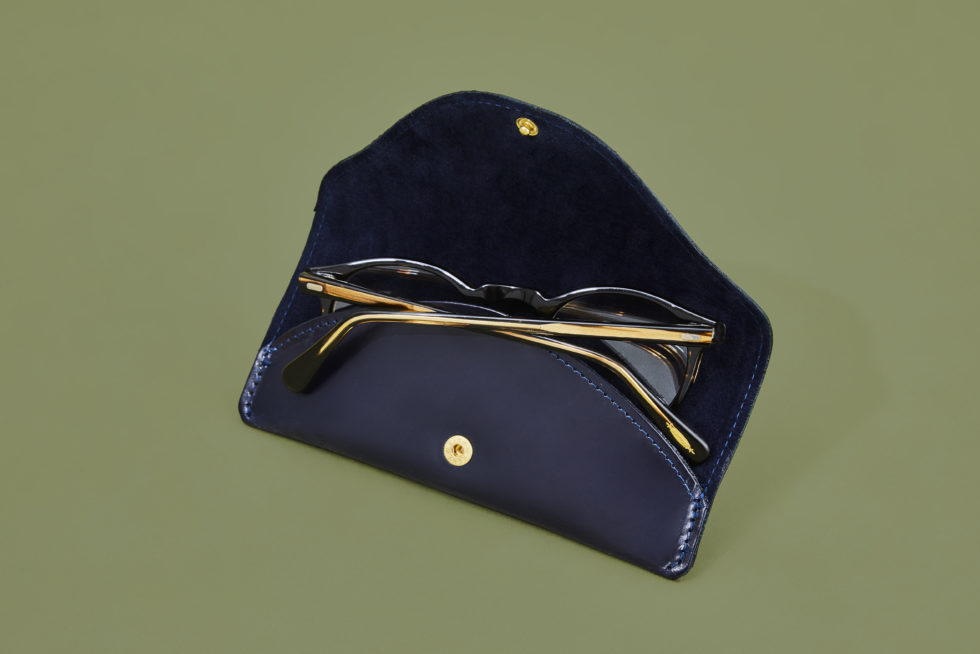 While there are plenty of people from Britain famed for their love of eyeglasses, one of the first to come to mind is likely John Lennon. He wore many different styles through the years, but it is his round spectacles that stick out most strongly in people's minds. Which is funny, because there was nothing remarkable about that particular pair of glasses: he received them for free from the NHS. "NHS" stands for "National Health Service," which at the time provided all British citizens with free eyewear as part of medical healthcare insurance.
Since John Lennon's round eyeglasses were a mass-produced model, many young people in the UK at the time didn't find them very cool. But once they became Lennon's eyewear of choice, they suddenly became something people longed to own. John Lennon had several other pairs of glasses that he wore regularly, and as it happens he was wearing some by a Japanese brand at the time of his murder on December 8, 1980. They were a pair of Wellington plastic frame glasses that he fell in love with at an eyewear store during his 1979 visit to Japan. More than a few people out there probably associate this brand with John Lennon.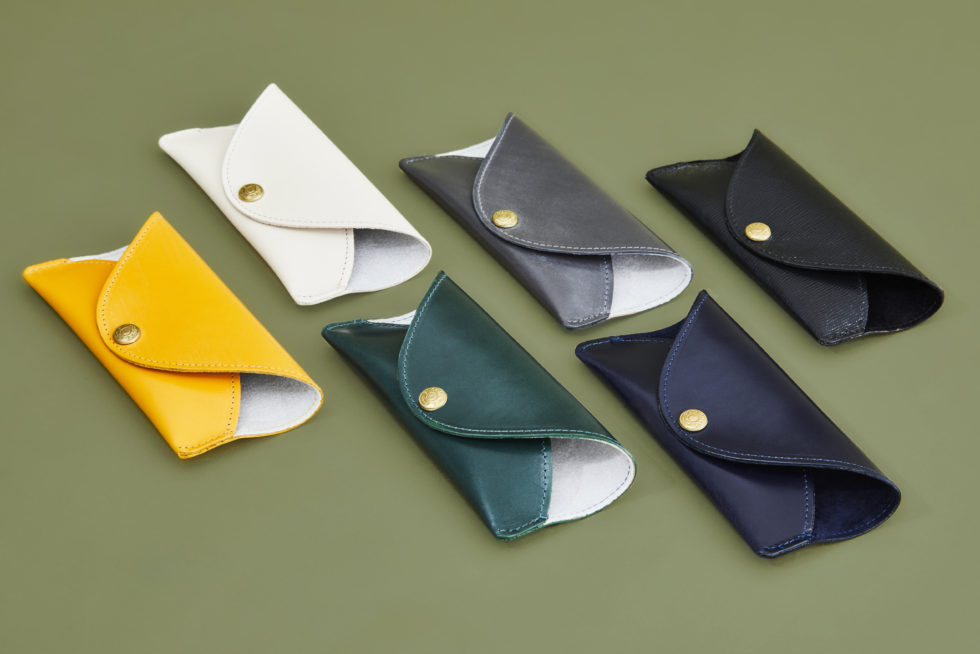 As it happens, Glenroyal also offers cases for eyewear. The flat optical case seen here is large enough to hold sunglasses and has a flap for ease of access. The outer surface is of course made of bridle leather, but the interior features a soft suede material to avoid scratching lenses. The flap has been made slightly larger than necessary as well in order to accommodate all sizes of eyewear. What's more, the snap button has been placed lower on the flap to remove the possibility of it jostling glasses when closed. This isn't a case that totally enfolds glasses so much as one that keeps things smart and compact by forgoing the usual inner nose pads. Being able to tuck it away in a bag without worrying added bulk is a welcome bit of functionality.
FLAT FLAP OPTICAL CASE
Size:

H 7.3 × W 15.4(cm)
Color:

Bridle / Bottle Green, Ivory, Gold, New Black, Cigar, Dark Blue, Grey
Lakeland Bridle / Dark Blue, Cigar, New Black