REPORT.30
A hidden treasure rich in brand charm
NEW SMALL WALLET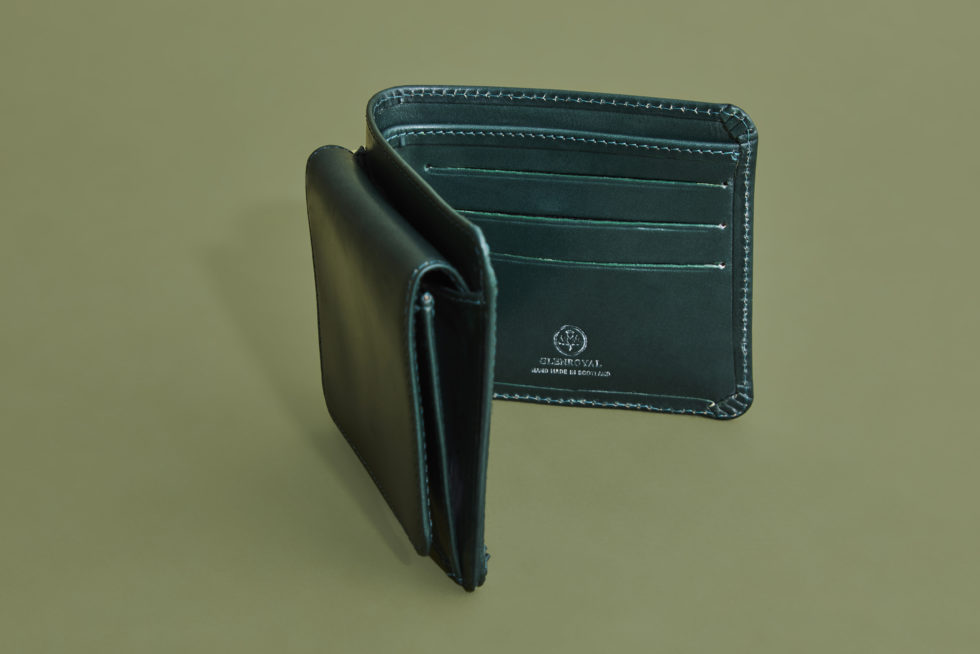 As the so-called homeland of the gentleman, England is full of various manners and customs. Maintaining the image they have cultivated over their long history for being quick on the ball when it comes to sarcasm or satirical humour is also very important. However, the British are also quite logical. This is the land that started the Industrial Revolution, after all, so if they weren't logical such an enormous upheaval to obtain maximum profit for minimum cost would not have progressed very far.
Some say that the British don't use umbrellas when it rains. This is because downpours stop and start so frequently that it would be a nuisance to keep opening and closing an umbrella, which is why people opt instead to wear raincoats or waterproof jackets with hoods. This sort of ingrained logical thinking is also why many different varieties of frozen foods that can eaten after a short heating in the oven are also sold there.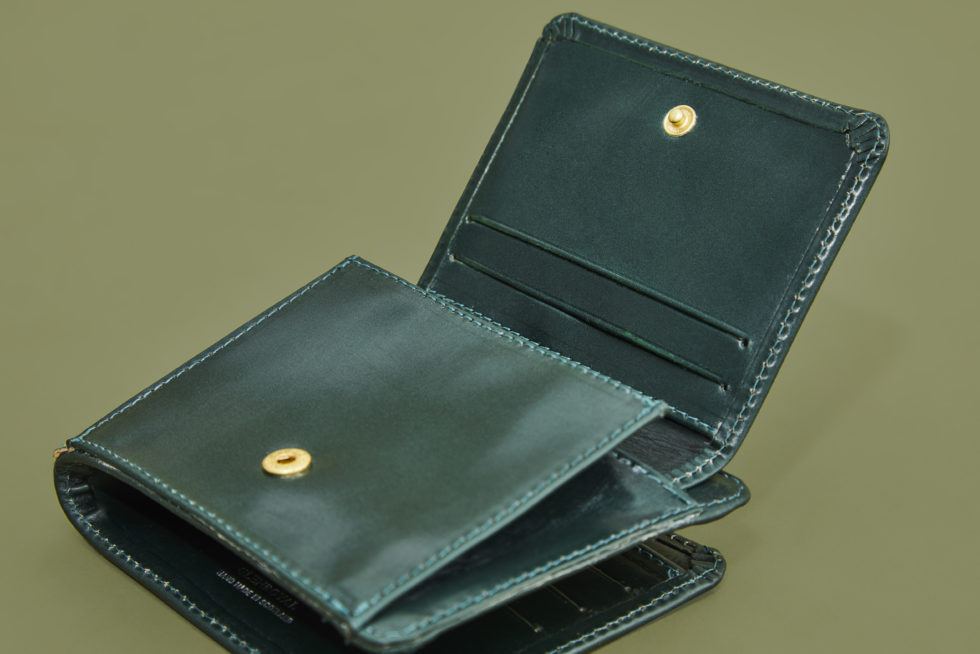 This mind-set is also reflected in their leather fashion accessories. Take for instance this small wallet. It may look like an unremarkable bifold model, but unlike most of its kind it has the coin pocket on the outside. What's more, there are three card slots on the inside of the coin pocket's flap. It's a very coherent bit of design work that allows the user to access change or cards with a single motion. The coin pocket is also quite large and capable of holding folded bills. Everyone likes to keep payments quick and smart, and perhaps this is why they choose actions that are more pleasing to the eye than they are sensible.
NEW SMALL WALLET
Size:

H 9 × W 11 × D 1.5(cm)
Color:

Oxford Tan, Grey, Cigar, Bottle Green, Dark Blue, New Black