REPORT.15
A simple design to suit the cashless era
FLUX PASS CASE
The move toward cashless living advanced quite rapidly this year with QR code transactions playing a central role. However, having to launch a smartphone app with every purchase has proven to be unexpectedly bothersome. IC transit cards like SUICA or PASMO enable shoppers to bypass this by simply tapping a reader at the register, so perhaps more than a few people are starting to reassess just how useful they are.
London's own IC transit card is called the Oyster card. It can be used to ride the subway, bus, tram and nearly every other form of public transportation in the city but unfortunately cannot be used in stores or restaurants like SUICA and PASMO. The Oyster makes up for this by offering some great deals, such as a discount of nearly half when used in some instances, or not adding any additional charges that day after one's transportation costs reach a certain amount.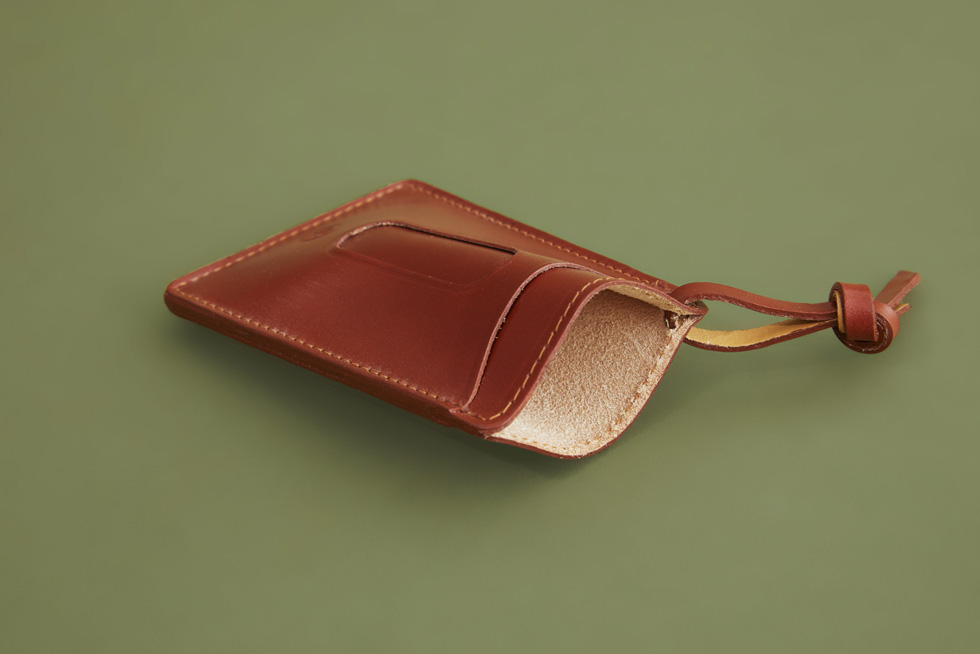 A bridle leather pass case is great way to carry your IC transit cards. The simple design has pockets for cards on either side and in the middle. There is also an anti-interference sheet in the middle so that both the front and back card can be used as needed, so it's possible to keep two IC cards at the ready.
FLUX PASS CASE
Size:

H 10.5 × W 7(cm)
Color:

Oxford Tan, Cigar, New Black, Dark Blue, Gold, Bottle Green, Grey, Bordeaux