REPORT.14
Freshen up the now with a retro feel
SATCHEL BAG DET STRAP 13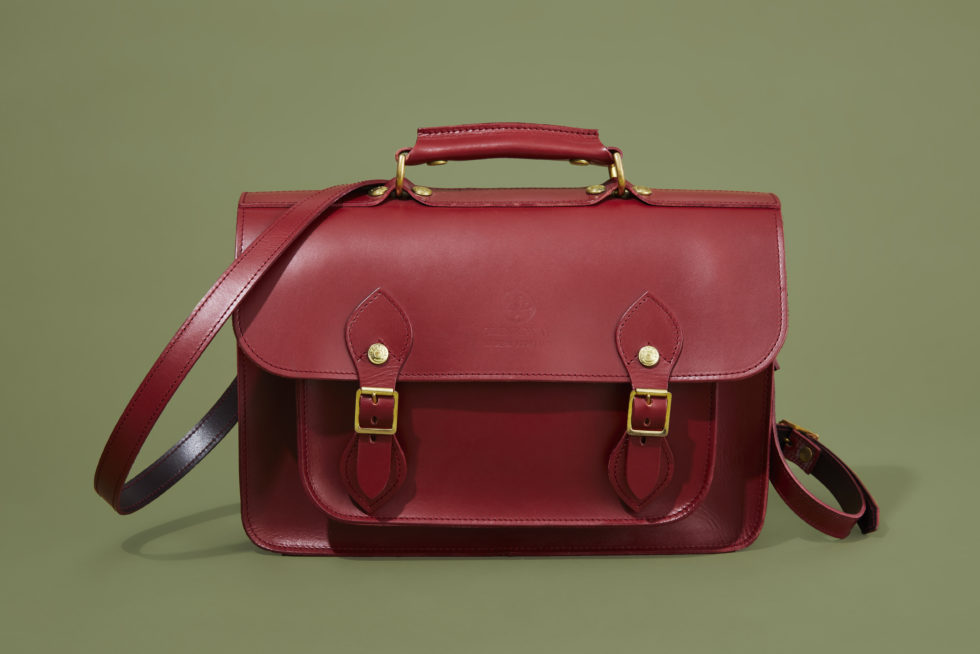 Japanese randsel satchels gained international attention at one point when Hollywood starlet Zooey Deschanel started using one. Awareness of these bags has grown even greater thanks to how often they appear in anime, and now it is apparently not all that rare to hear of adults overseas using them due to their remarkable functionality. This is yet another instance of something that may not be anything special in the eyes of us Japanese but seems new and interesting in other parts of the world.
An example of this happening in reverse would be when the bags students use at French "lycee" (the equivalent of high school) caught the eye of the Japanese public as fashion accessories. If we look at the UK, we will find that satchels patterned after student bags have always held a certain level of popularity as staple items. What makes them so endearing aside from their highly-durable and easy-to-use-design is the way they have a look that is both Spartan and retro. With the resurgence of classic tastes in Japan, such bags are seeing renewed popularity among young women here.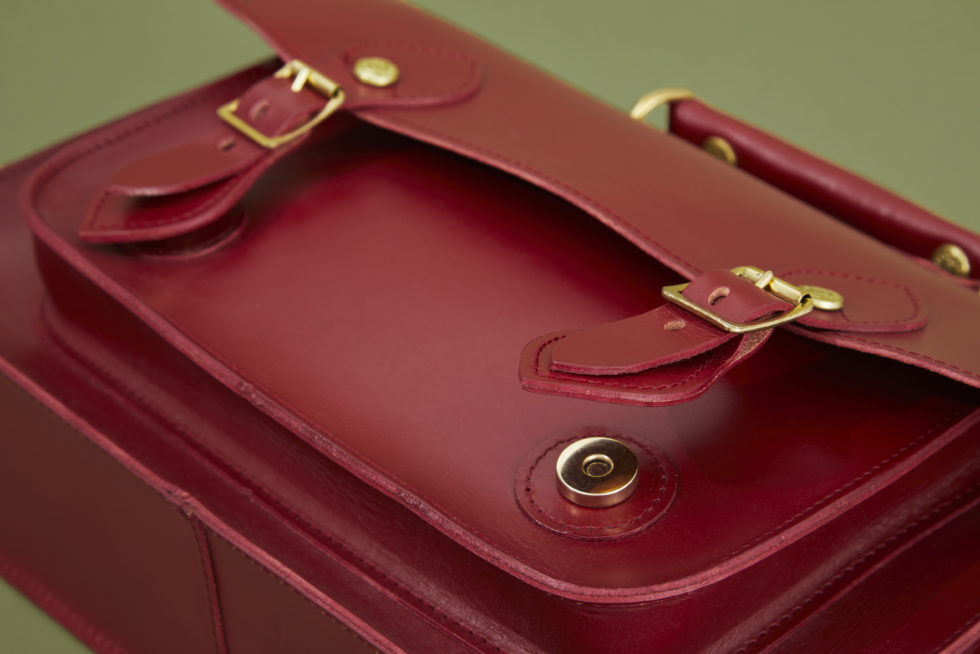 Glenroyal's satchel bags make ample use of bridle leather while adhering to traditional designs. The old-fashion feel suits feminine styles quite well. There are also plenty of updates to improve the design's usability like magnets on the flap's straps to make it easier to open and close. Since it goes just as well with business wear or casual outfits, this is a perfect choice for those looking to add a touch of personality to their ensemble with a bag that stands out from the pack.
*Please note that the satchel in the photos is a sample, so portions of the actual product may differ.
SATCHEL BAG DET STRAP 13
Size:

H 25 × W 33 × D 7.5(cm)
Color:

New Black, Dark Blue, Oxford Tan, Cigar, Bordeaux