REPORT.12
Brilliant details reminiscent of horse tack
3 COMPARTMENT BRIEF CASE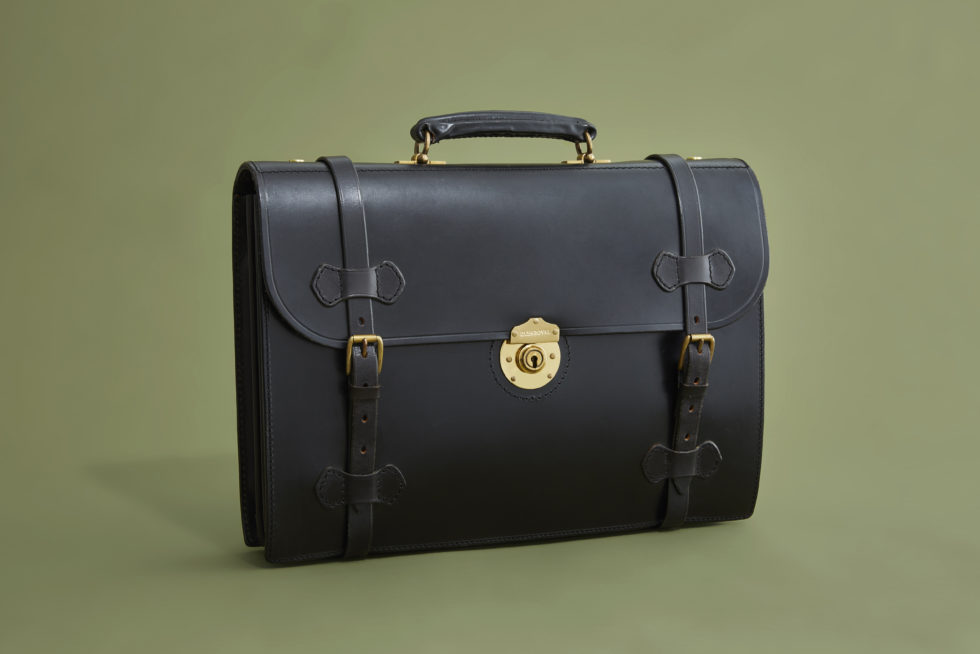 Though office wear has grown ever more casual since the advent of the Internet, there are some classic items that survive even now. One example is the pocket watch. Though wristwatches are the hands-down winner when it comes to convenience, one can still find pocket watches available from plenty of brands. There are even some solar-powered models and others designed for more casual use.
Perhaps the greatest appeal of pocket watches isn't their functional aspects like being able to use them as a clock indoors so much as the fashionable flair they add when carried on one's person with a chain. There are two main types of chains: those with a T-bar at the end and those with an O-ring. The former is meant to fit in the buttonhole of a jacket or vest, while the latter is made to fasten around a belt loop, so prospective pocket watch owners can pick whichever suits their wardrobe best.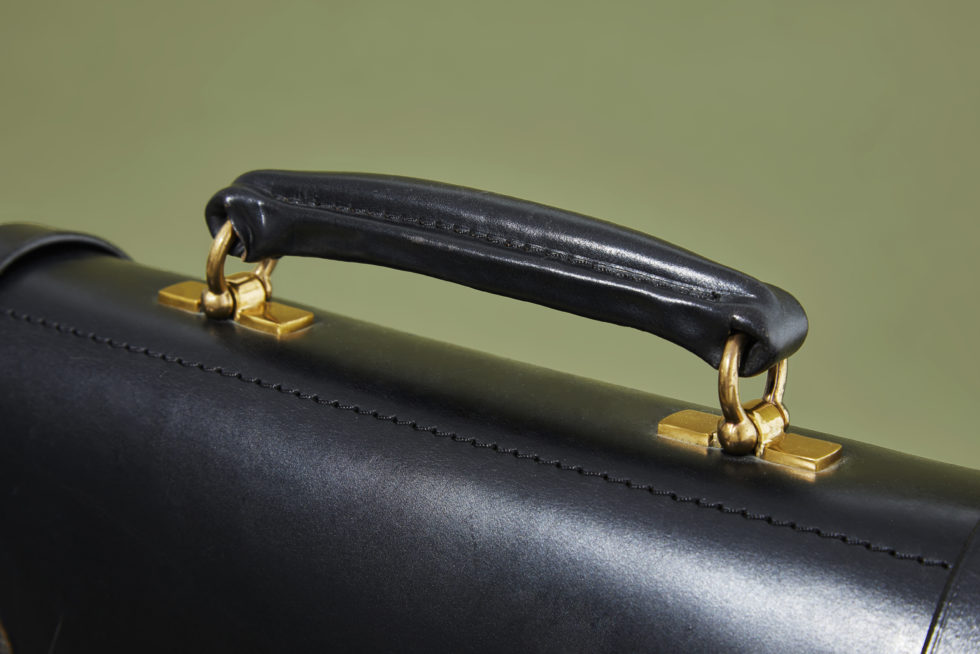 This Glenroyal flapped briefcase is the perfect accompaniment to any classic ensemble. No other model in our line-up shows off the hardiness of bridle leather quite like this one, while the belts and brass fixtures that resemble horse tack emanate timelessness and dignity. There is no more reliable way to add the finishing touch to an orthodox British outfit with a traditional suit and pocket watch than this case.
Winter bonus time is almost here. Why not add a classic briefcase that will last you a lifetime to your list of ideas for how to use it?
3 COMPARTMENT BRIEF CASE
Size:

H 30 × W 43 × D 10.5(cm)
Color:

New Black, Cigar