REPORT.11
Maintain bridle leather to give it a look unique to you
ORIGINAL CARE GOODS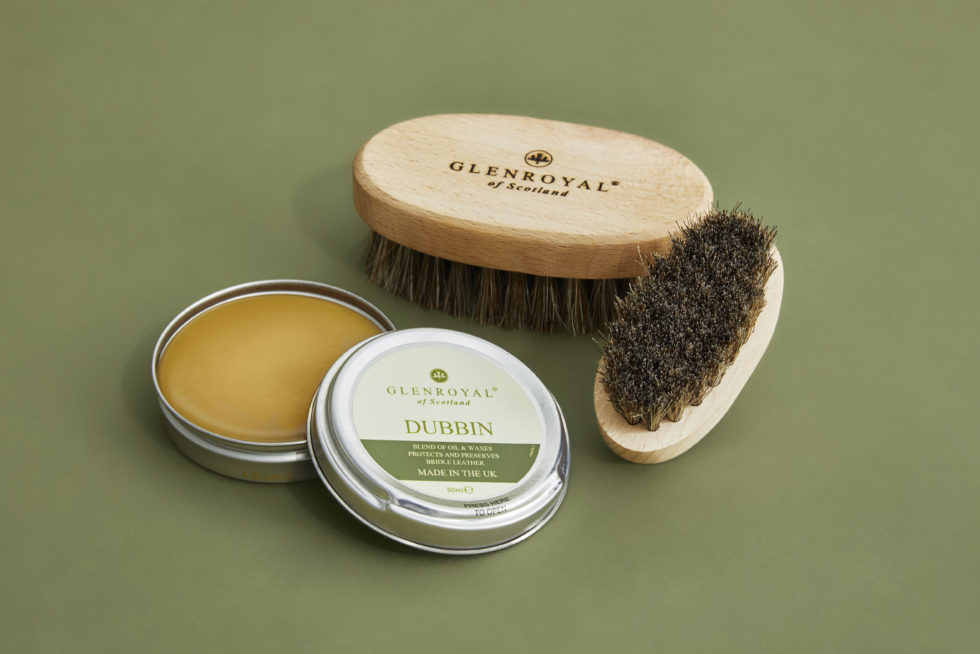 The British have an unseverable bond with antiques. People flock to the weekly markets held nationwide, inspired by the idea that the older the object, the more valuable it is. Also worth noting is that the British aren't ones to replace possessions immediately just because they're broken. They tend to keep repairing items to get as long of use out of them as possible. This is something that applies not just to the general public but to the whole of British society, with even Prince Charles opting to have the torn uppers of his shoes mended and his favourite jackets fixed.
Japan also has similar practices of reusing kimono, bonding broken pottery back together with metals and repainting laquerware, but these are only prevalent a certain segment of the populace. The British custom of taking good care of possessions is something found in nearly everyone in the nation.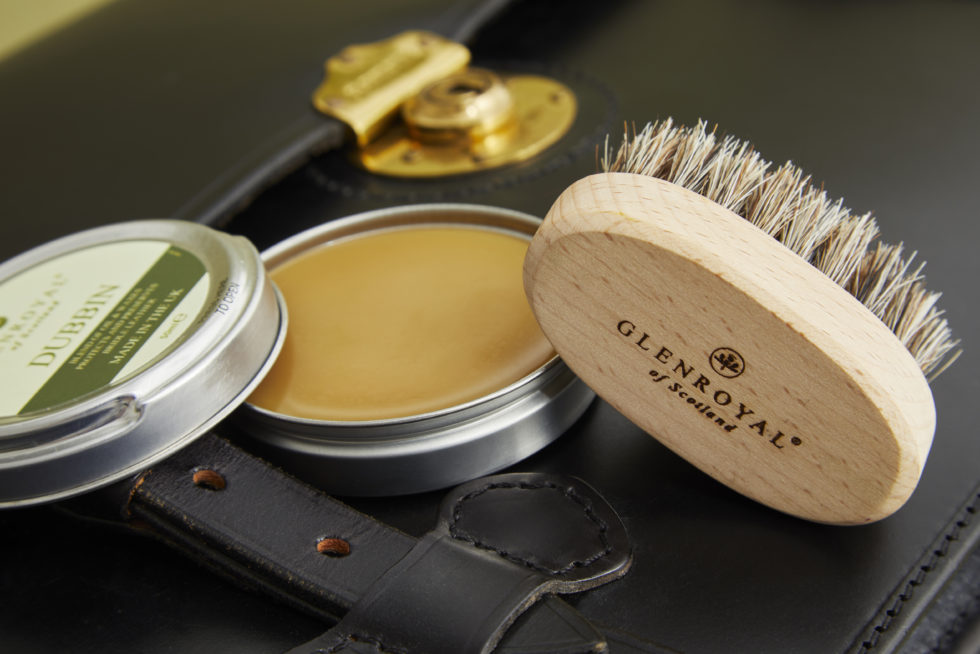 There's no better way to experience what it's like to cherish your belongings than with Glenroyal's care items. The line-up includes our horsehair brush and "Dubbin," our special bridle leather wax. The brush can be used to remove dirt or work in the wax, which itself is the best way to protect the bridle leather and really bring out its shine. Bridle leather naturally ages with use, so applying regular care is the best way to get an even longer lifespan out of it. We recommend giving your favourite leather goods a little maintenance once a month.
ORIGINAL CARE GOODS
Size:

Brush S:H 3.5 × W 7.5(cm)
Brush M:H 5.5 × W 10.5