"Ever since its launch, BEAMS F has remained committed to painstaking craftsmanship, and has thus garnered a massive fanbase among men of refinement who are particular about their products.
As such, Glenroyal is an essential for the classic styles offered at the boutique.
Here we speak with store director Shuhei Nishiguchi."
BEAMS F
A label for men of refined tastes operated by BEAMS, a select shop founded in 1976.
Launched in 1978, BEAMS F offers elegant casual wear and heavy clothing purchased mainly in Europe with an eye towards comfort and quality.
The "F" in the label's name stands for "Future", which depicts its proposal of styles that update traditional European looks with unfailingly modern interpretations.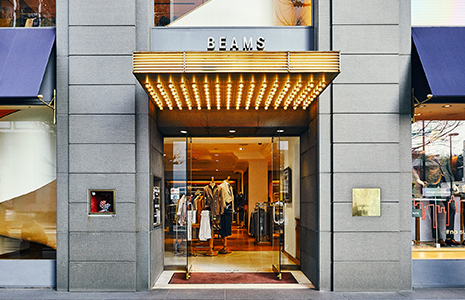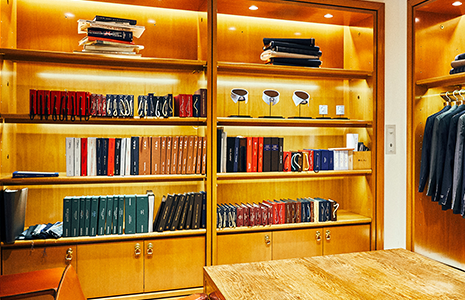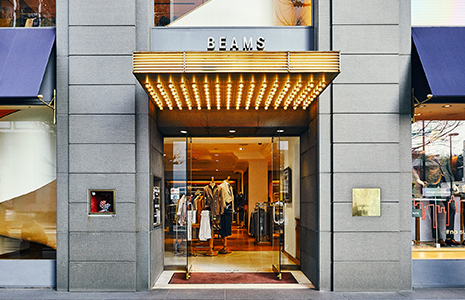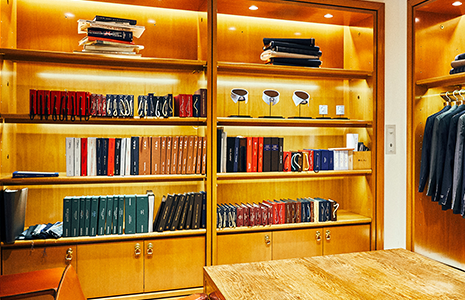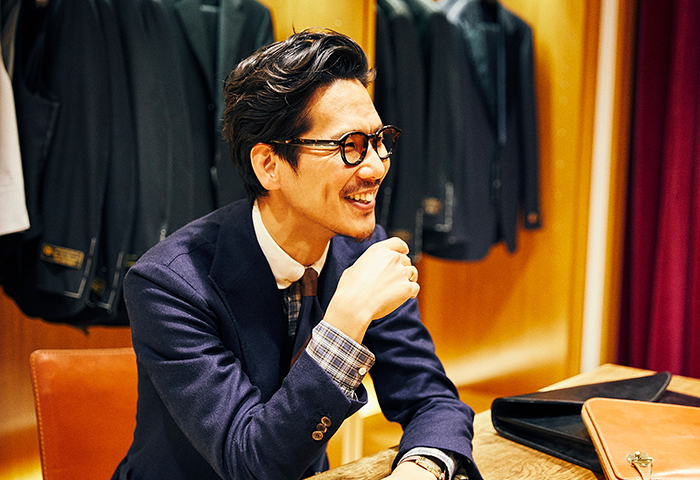 PROFILE
BEAMS F Director

Shuhei Nishiguchi

Born in 1977 in Osaka Prefecture.
Moved to Tokyo as an assistant buyer after nearly a decade working sales in Kansai. Appointed director of BEAMS F in 2014. Engaged in a wide variety of duties from buying to planning original products.
Recognized around the world for his posts on Instagram (@shuhei_nishiguchi).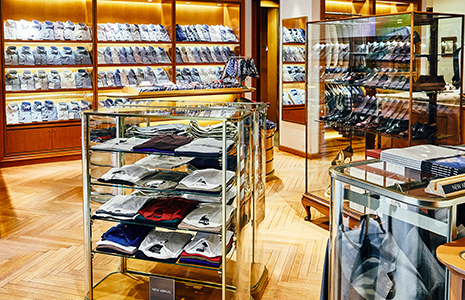 Consistent craftsmanship,
with a consistent vision.
Our greatest strength over the course of our history here at BEAMS is our uncompromising stance towards craftsmanship. I now do buying and product planning with our creative director Mr. Nakamura, and we put together our proposals for product lines through a combination of his aesthetic sense forged over years of experience and the unique sense for the times of my generation. We also do not assign our buyers to categories, so all our selections are consistent in everything from the apparel to the fashion accessories. This vision and method is apparent once more this season, giving our products a sense of dependibility, and allowing us to be a store that can offer total wardrobes in the truest sense.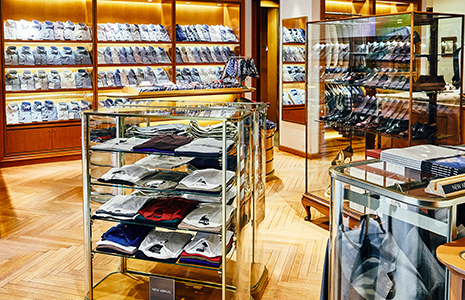 Keeping up the good fight in the place where it all started.
BEAMS has its origins in Harajuku, and it is an ongoing policy of the store that we absolutely will not leave. While they say that a younger crowd is visiting the neighborhood as whole these days, BEAMS F stands out in that we boast an exceptionally large number of loyal patrons who have been visiting us for quite some time.
One of the unique appeals of Harajuku is how it allows customers to experience the vision of BEAMS in a variety of ways.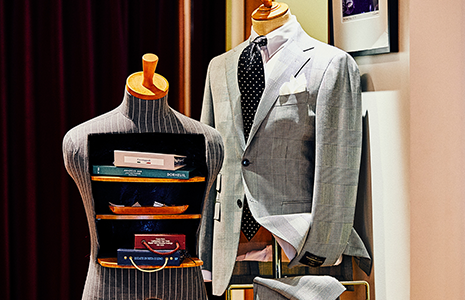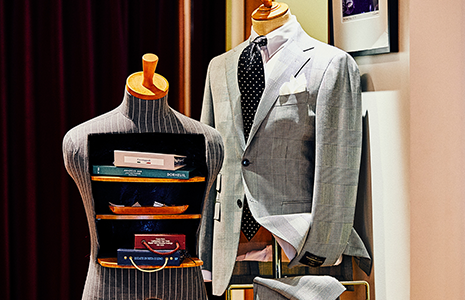 A rare brand embodying that British feeling of the good old days.
I joined BEAMS 17 or 18 years ago, back before they carried Glenroyal. Some of my seniors here do tell me that they did carry it at some point in the past, however. So, I personally first learned of Glenroyal by seeing the leather accessories carried at other select shops. When I laid eyes on the items we commissioned this season, what struck me was how Glenroyal has maintained such firm convictions towards workmanship since the past. It has retained that rustic British atmosphere moreso than any other brand. There aren't many of its like left out there, so I think it's a very rare case.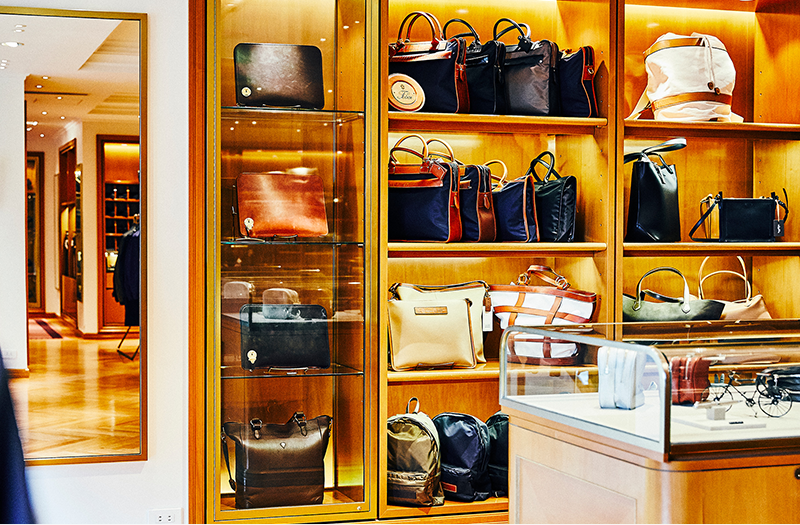 Classic products x
a fresh BEAMS perspective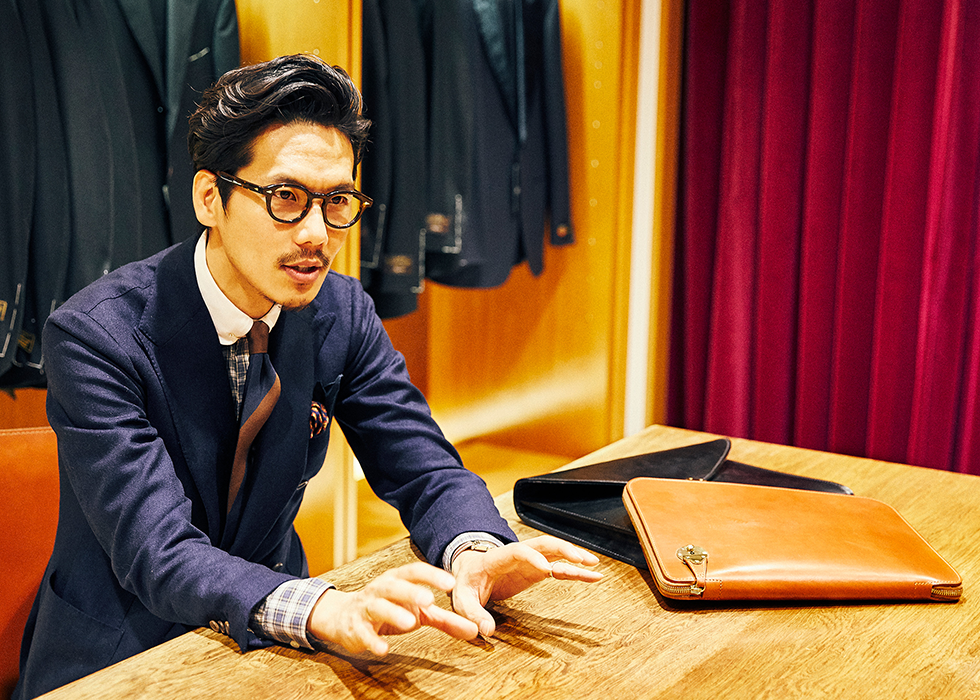 There is a trend towards "returning to the classics" in dresswear today. Examples of this would be pants with deep pleats on the rise, jackets with change pockets, tab collar shirts and vintage neckties. But, we noticed that even though there we are seeing iconic items like these take the stage now there haven't been any bags that went with them. Our special commission to Glenroyal came about due to a desire to make a bag with brass buckles that felt really British. It wasn't that we wanted to do something harkened back to yesteryear so much as we felt that such items would be the best way to reflect the feel of this era of "modern classics", and this is why we started to stock Glenroyal.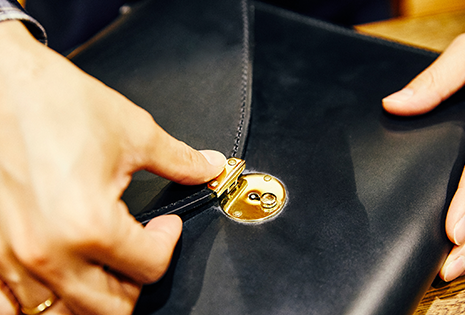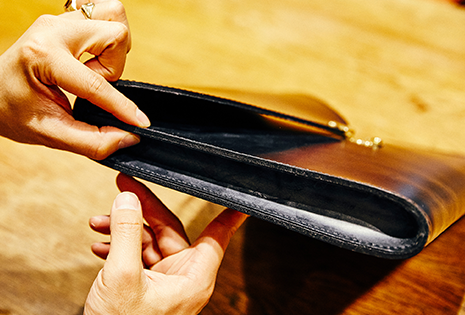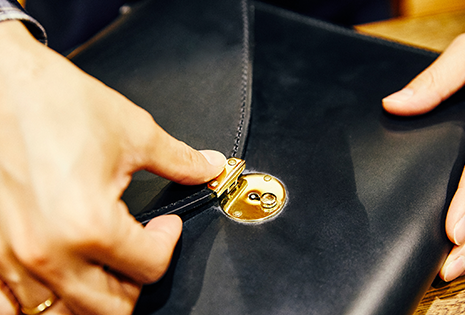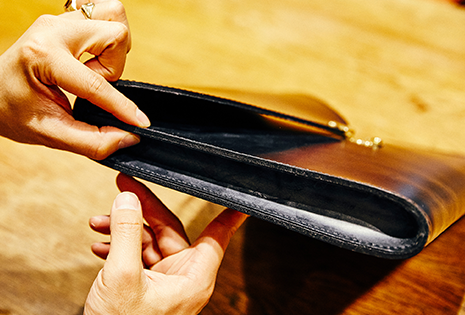 The appeal of being both
nostalgic yet fresh
The market for classic leather goods is a truly difficult one. Despite that being the case these days, many brands can't adapt to the times.
I think the reason Glenroyal remains popular perhaps lie in the brand's flexibility in meeting the needs of the day while holding dear a British handmade feel and ruggedness, the traditional material of bridle leather, the skills it has cultivated and its craftsmen. We were able to create a new product that reflects this day and age thanks to Glenroyal being kind enough to play along with our selfish demands. I feel that the end result was something fresh for both us here at BEAMS and our customers.
Best-selling models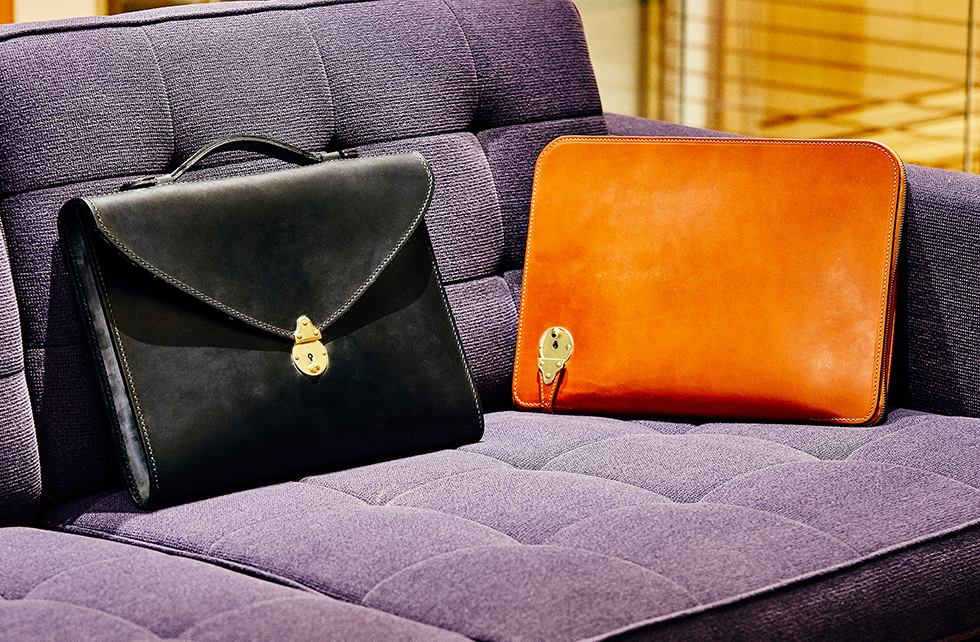 The specially-commissioned clutch bag and briefcase here really embody our convictions and as a result have sold extremely well.
Many of those in their early 40s like myself find them to be fresh more than familiar. Meanwhile, it seems like those in their 50s buy them because they are reminded of things they once knew. The great thing is that these are classic items updated as contemporary products, so they can appear either way depending on who is using them.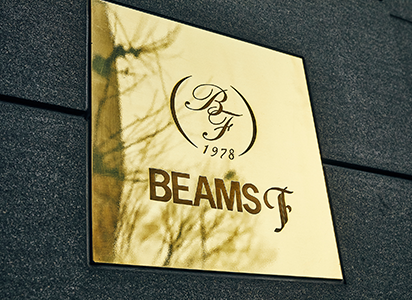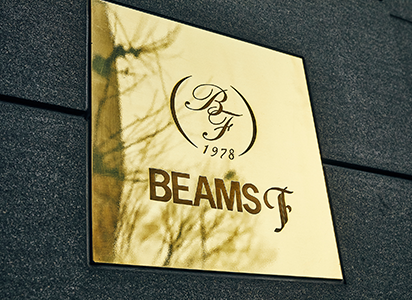 photo TRYOUT 
text K-suke Matsuda
BEAMS F
Address: Tokyo, Shibuya-ku, Jingumae 3-25-14, 1F & 2F
Phone: 03-3470-3946
Hours: 11:00 – 20:00
Closed: Subject to change
photo TRYOUT 
text K-suke Matsuda