REPORT.21
A collaboration between two high-performance materials
CANVAS SHOULDER BAG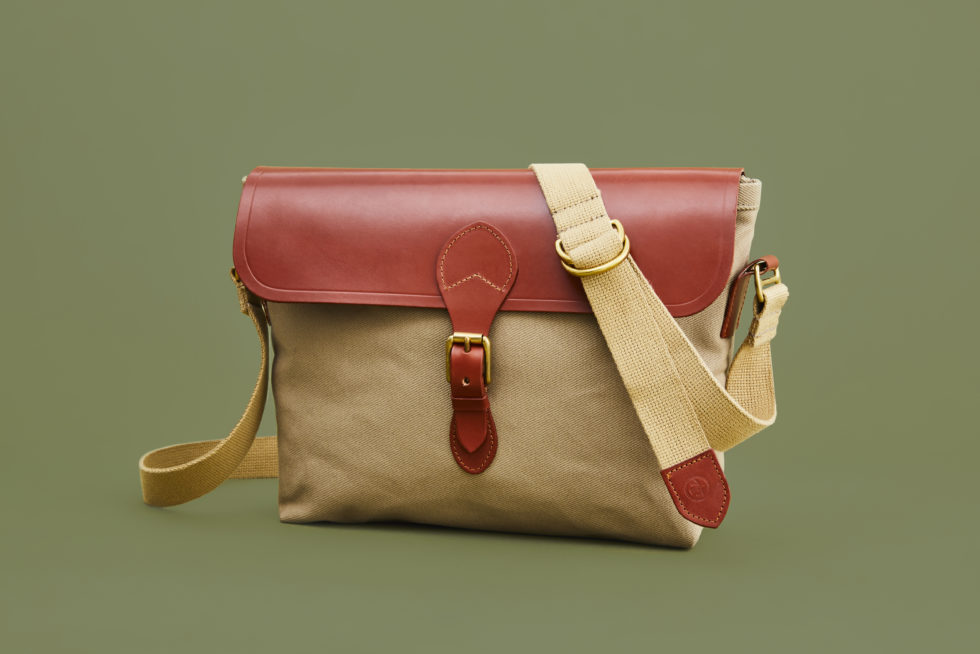 Charles Dickens was a British literary master active in the Victoria era. 1843 saw the publication of perhaps his greatest international masterpiece A Christmas Carol. The protagonist of the tale is a greedy miser who has a change of heart after a mysterious experience of a ghostly nature the day before Christmas and then proceeds to spend the actual holiday performing good deeds, thus becoming respected as "the man who knows how to enjoy Christmas more than anyone."
Dickens' novel is filled with depictions of the Christmas spirit like families coming together or helping people those in need, which is why it is has had such a big influence on how the holiday is celebrated in later years. Christmas was at one time derided as a Catholic holiday by strict Puritans in Scotland, and was even prohibited for nearly 400 years due to pressure from the Presbyterian Church. This is why Christmas is such a special day for the Scottish.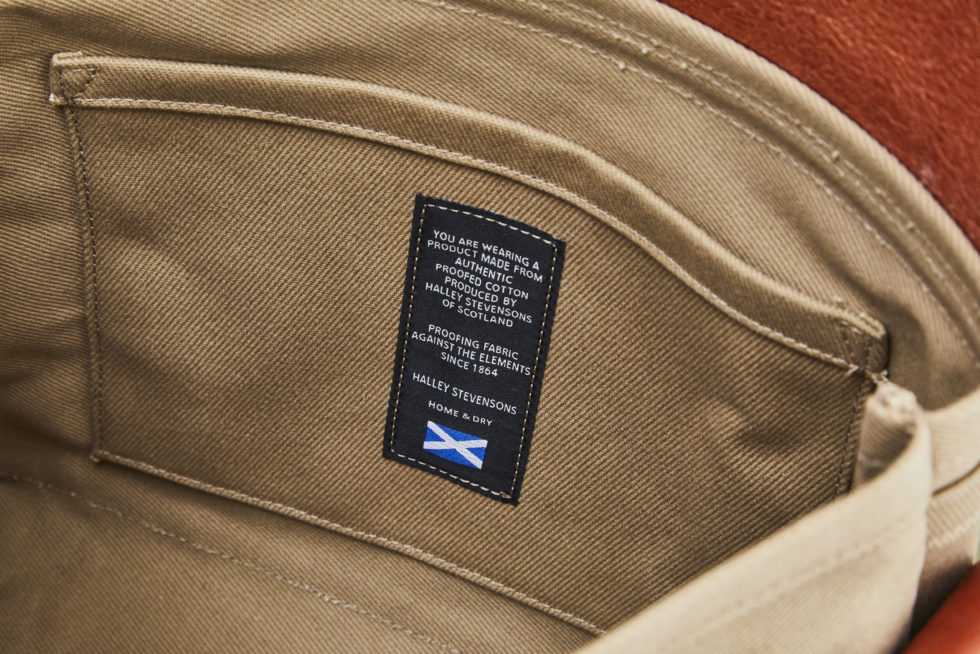 This time we have an item made in collaboration with veteran Scottish brand Halley Stevensons. Their amazingly hardy and water-repellent canvas has been combined with Glenroyal bridle leather to produce a canvas shoulder bag. This is an exclusive item for BRITISH MADE, so it goes without saying that it's got a high-quality feel to it. It also has just the right amount of casual ambience that, when paired with the classic top-shelf feel of its materials, makes for a perfect unisex bag. The fixtures connecting the shoulder strap and body are made of the same brass found in horse tack, so no detail has been spared.
CANVAS SHOULDER BAG
Size:

H 24 × W 29 × D 7.5(cm)
Color:

Oxford Tan × Sand, Cigar × Brown