ITEM 004
Satchel Bag
Said to have originated during the days of the Roman Empire, satchel bags have long been an intimate part of British life as a school bag. The traditional design consists of a simple pouch with a flap that proved popular at universities such as Oxford and Cambridge.
There are also versions with shoulder straps, but in general all satchels are made with tough cow leather in consideration of having to carry lots of things. Despite having origins as a reticule for students, in recent years satchel bags have claimed new ground as fashion items. Models made of bridle leather have even appeared.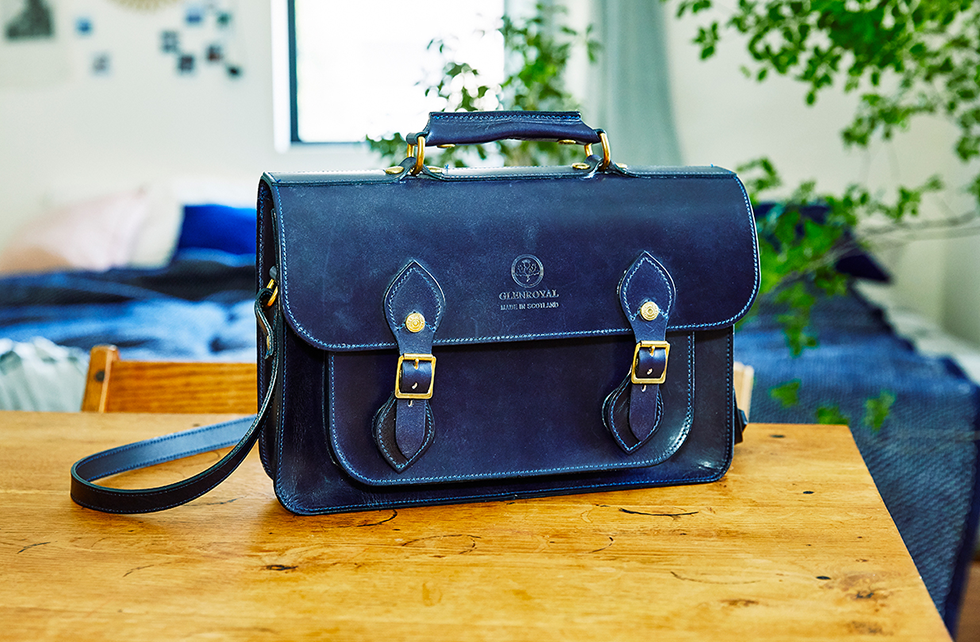 I never thought
a satchel bag would suit me.
But, they work surprisingly
well with anything.
Yui Otani started off as an editorial designer
before switching over to be an interior stylist doing work in various magazines and advertisements.
Here she gushes about the satchel bag
she fell in love with not long after discovering Glenroyal.
Interior stylist
Yui Otani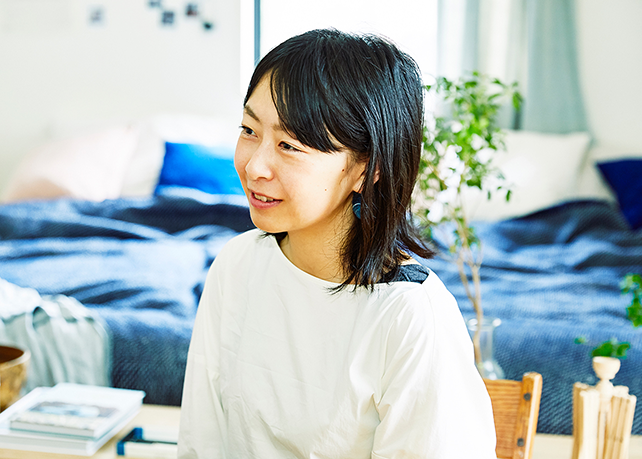 A boost for any outfit.
━ What do you like about satchel bags?
When I first laid eyes upon it I didn't even know what this type of bag was called; I just had this vague recollection that it was the type of bag students in the UK carried. Fashion-wise I just had this strong image of satchel bags being carried by kids in oversized t-shirts with skinny jeans and couldn't really imagine incorporating them into my own wardrobe. But, when I gave them another look at the suggestion of a friend, I came to understand that they actually work well with any type of fashion. I prefer loose clothing, so having a rigid bag adds class and helps me stand a little taller.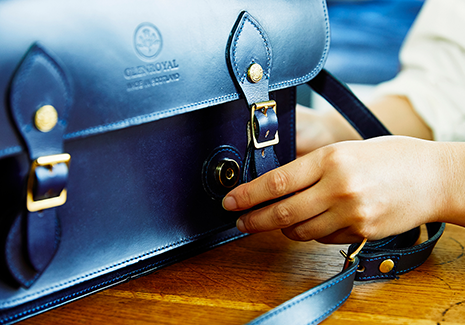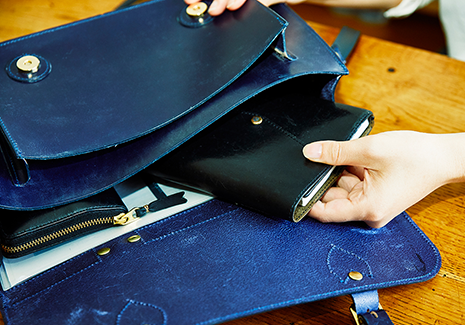 For example, my posture improves like that of Mary Poppins, the heroine of the musical set in London (laughs). The Glenroyal satchel bag I own not only holds a lot of things, but is made of stiff, sturdy leather, all of which makes it very useful for someone like me who doesn't have lots of little pouches for carrying certain things. I really like how nothing in it gets mixed up even if I fill it with pens, my mobile phone, notebook and business cards.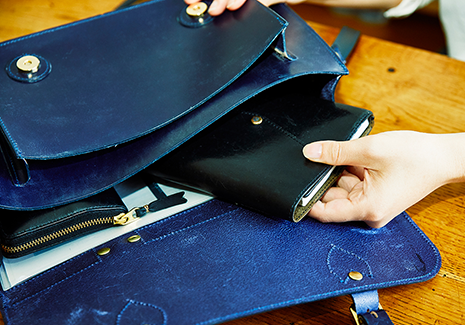 Leather goods with both class and quality.
━ What are your thoughts on Glenroyal as a brand?
I've always had this favourable image of British products as being unaffected and well-made. I was exposed to the musical movie Mary Poppins and the British fairy tales of Mother Goose as a child, so perhaps the UK holds a special place in my heart. British designs tend to be more what I would describe as smart than decorative or girlish. This is especially true of Glenroyal products, which had straightforward designs but leather with a dignified colour that I could tell was of good quality just by looking at it. And of course I was startled by the bloom of bridle leather the first time I saw Glenroyal's creations (laughs). Witnessing a sheen arose and the bag took on a beautiful appearance as I put it to use and polished it with a brush really made it hit home with me that this was the real deal. Its strong, hardy leather is something I can really trust in, so now I have no doubts in the quality of British-made goods.
A satchel bag for adults.
━ What do you like about your Glenroyal satchel bag?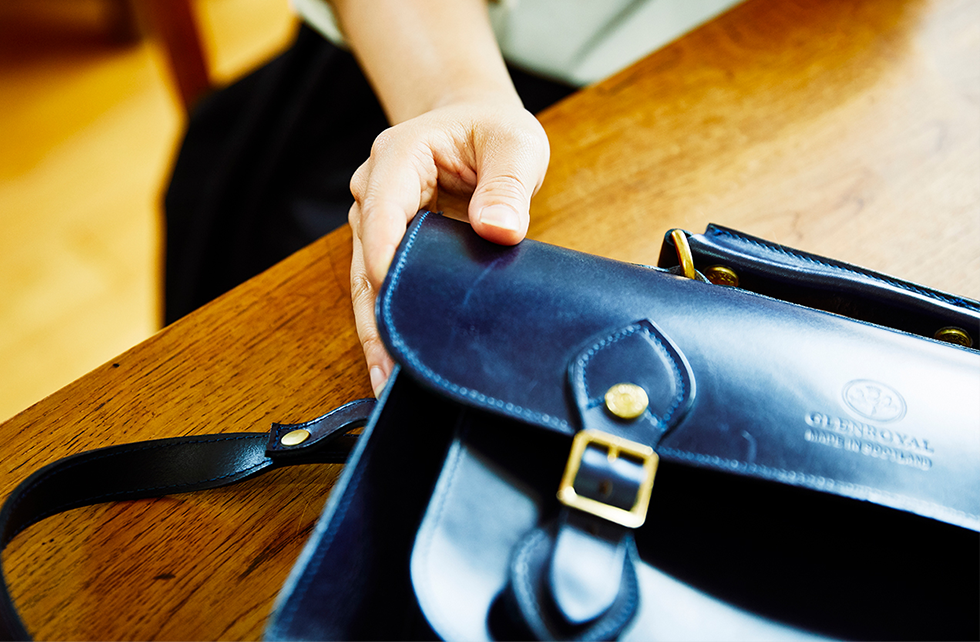 I looked at various different kinds of satchel bags, but I found the designs of many of them to be too childish for my tastes. Glenroyal's satchels on the other hand have a sophisticated design that will make even adults want to get their hands on one. I remember being really surprised at how the design of a bag for students could look so posh. The combination of the leather with the brass fittings was really cool, and I got the impression that the different colours would give off completely different impressions. I thought about going with black at first, but decided to go with navy blue in the end since black felt a bit too serious. I often use the bag with a white A-line one piece, but it also goes very well with a shirt tucked into straight jeans, as well as a striped shirt. I prefer white clothing in general, so my Glenroyal satchel bag comes in very handy for adding accent to my outfits.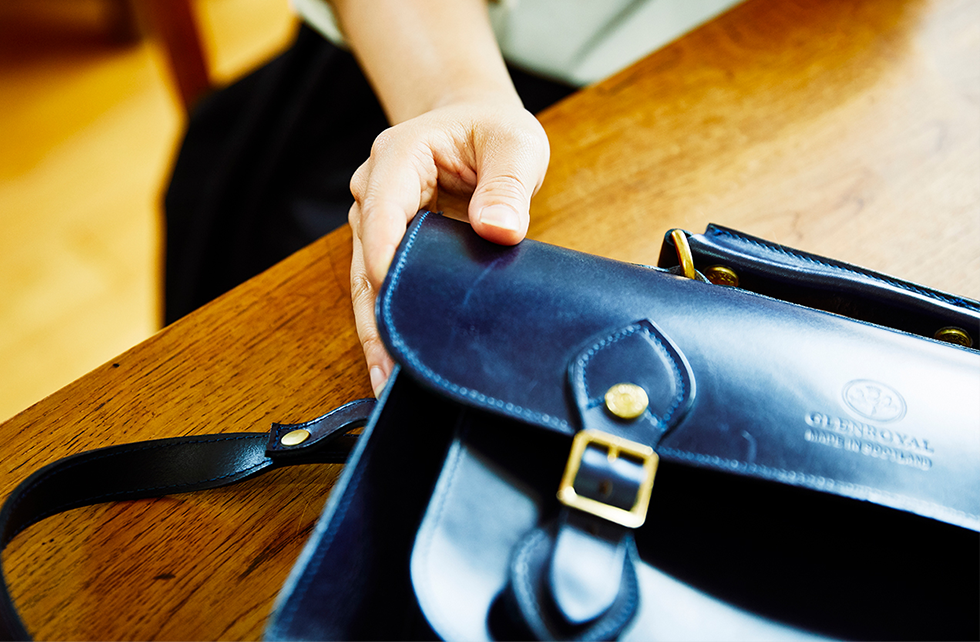 A profession that considers people's lives.
━ What motivates you in your current line of work?
Perhaps because my father worked in design, I was interested in spatial design from a young age, and even enrolled in an art school to learn about interiors and architecture. I had also worked part-time at a publisher as a student before finding work at an editorial design company upon graduation. I arrived at my current profession out of a desire to be involved in something that gave more thought to people's lives. That said, it isn't like I moved on from my teachers, or even am qualified for this type of work, so I'm not sure if my job of being an interior stylist is actually the right title for myself.
Still, I had never been able to put what I wanted to do into words until now. What I find most interesting how interiors are created from people's culture, their hobbies and behaviour. That's the reason why, rather than assembling interior items that are cool as products, I hope to propose a lifestyle that has a sense of humanity to it, that is a bit relaxing and casual and free.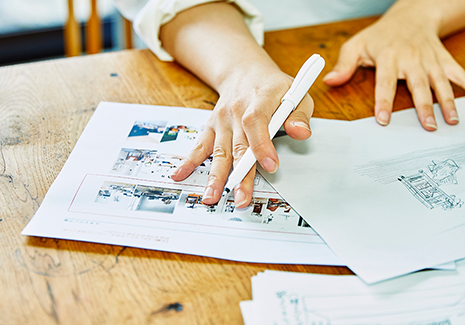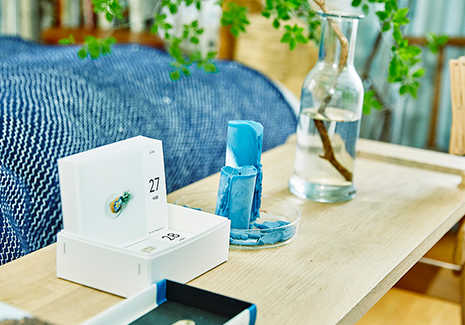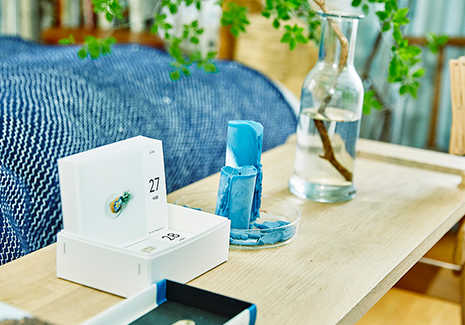 A love for things that blend into one's lifestyle and change over the years.
━ What are your criteria when choosing products?
Even if it's nice on its own, the real question is whether or not the product fits well with my lifestyle. That's why I'm more likely to choose items that mesh with my circumstances and the things around me over a product that is more artistic with no real uses. Another thing is that handmade items, ones where I can feel the spirit of the person who made it, inspire me to use them for much longer. Wanting to introduce everyone to good products is part of my work, but I face a dilemma in that lower priced items tend to resonate more with readers. Part of the fun of interiors is buying cheap so you can replace it every few years, but I want to suggest the idea of putting in a little more effort to purchase truly well-crafted items. There is enjoyment to be found in having products that transform over time as you live alongside them.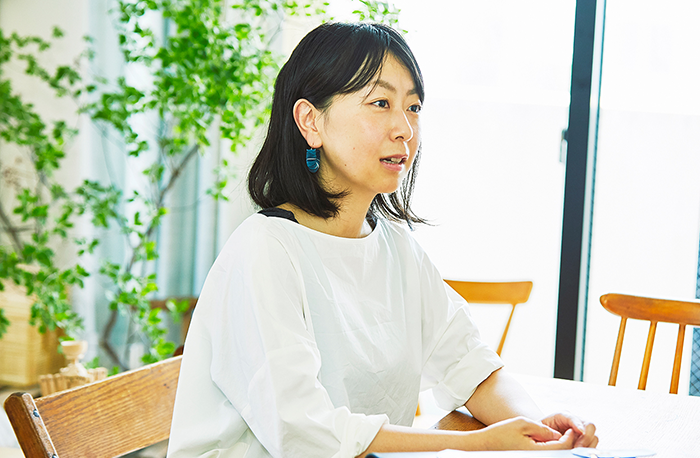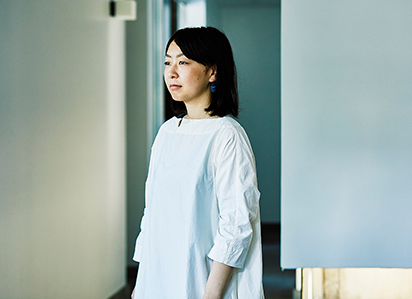 Interior stylist
Yui Otani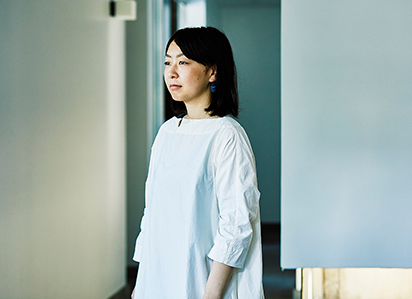 A graduate of Environmental Design program at Tama Art University.
Worked as an editorial designer at magazines and the like before going independent as an interior stylist. She now introduces products, interior items, and does styling for spaces in lifestyle and women's magazines.
Her other projects include interior decorating for company catalogues, advertisements, and commercials, as well as other space production.
http://otaniyui.com
photo TRYOUT 
text K-suke Matsuda