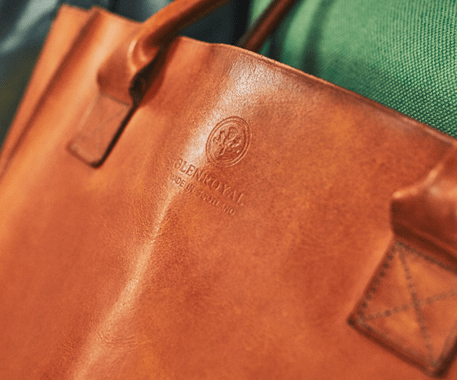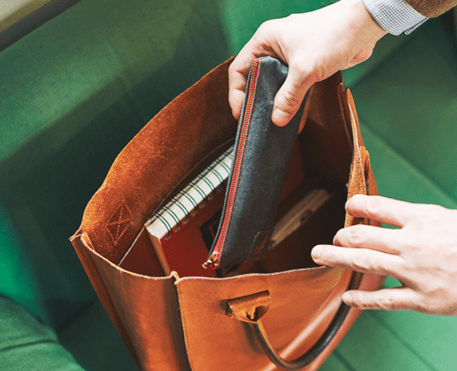 Favorited totes are brown and black
━Encounter with Glenroyal
I was aware that as representative works of this Scottish brand, Glenroyal makes leather items from bridle leather. I got my tote bags about ten years ago, when I first bought a brown one and then a black one just a week later. The colours of my bags basically match the colours of my shoes; the black also matches with grey styles. I usually either take one of my two tote bags when I go to a meeting, or use a Ghurkha No. 5 for different purposes simply because it has a more casual look. I love it because it coordinates well with a jacket and trousers or a suit.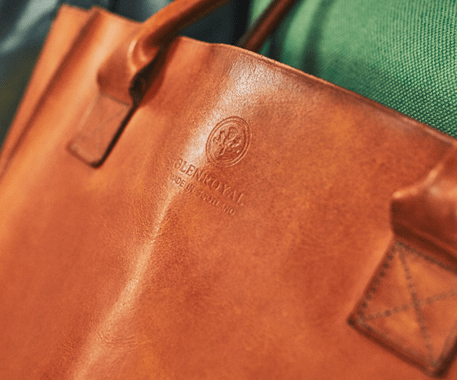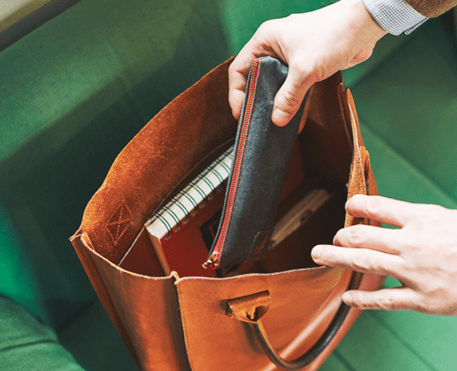 A thing about color of brown.
━Reason Akira first got a brown tote
More than anything else, I like the dark brown colour. Probably because it has an elegant feel to it, for some reason dark brown colours have a depth to them. They can be further subdivided into chocolate brown, antique brown, dark oak, and other finer shades. Browns that develop depth through aging also appeal to me. Especially in the autumn and winter, I like the shine (laughs) from natural colours close to the colour of the withered leaves and bare trees.
Bridle leather is also attractive for the combination of changes in character and its toughness
━What do you like about continually using Glenroyal items for many years?
For many, many years I have liked the bridle leather that Glenroyal does so well. The blooms (white powder that appears on the leather surface) that appear as you use an item gradually rub off and burnish intel a beautiful polished sheen. I like the fact that you can enjoy the changes of aging, and that instead of having an inner lining, the items are finished in 1 solid piece of bridle leather. This is also something you can only do by using good quality material. The only maintenance I do is occasionally apply a nourishing bridle leather cream.
My tote bags can hold up to B4-sized documents, and I casually throw things such as organizers, wallets and sketchbooks in when I go to meetings. You also get a little larger inner pocket on the bag interior and that is easy to use. It's a good place to put important items like your wallet or PASMO prepaid IC card.
I like that the shape is slightly larger than the general ones and that it's portrait-sized. The vertical depth makes it harder for things to fall out, and the handle is long enough to go over the shoulder, so you can put heavy things inside.
I have loved using them for many years precisely because of their durability. You can use them really hard and still not destroy them. When leather bags are used for a long time, the stitching seams often fray and the bottom also tends to get worn. However, this tote bag does "not fail at all." I am constantly reminded how well made it is.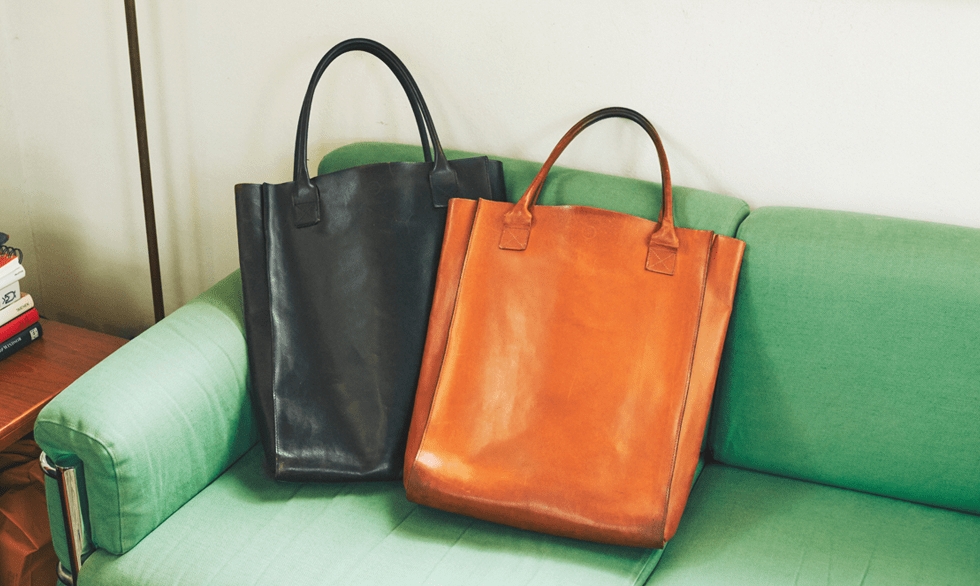 The more you use your favorited items, the more beautiful they become
━What features do you insist on when it comes to items you use?
I am particular about the quality of the materials and craftsmanship, and this holds for my bags as well, because I like things that age and become more beautiful over the many years that I use them. They are solidly put together, and gradually grow in beauty as I carefully use them. British leather shoes and leather accessories are the same.
I also like to buy pre-owned clothes, but I also interact with things and clothes, too, such as having fun with the process of wearing new ones until they grow into much loved old friends. My suits are made by Bespoke, and I know that well-made items, made from good material will only gain in character after 10 or 15 years of wear, feel familiar on your body, and you will certainly form an attachment to them. Such items are made according to my own golden ratio, so they are not dependent on trends and evolve into authentic styles.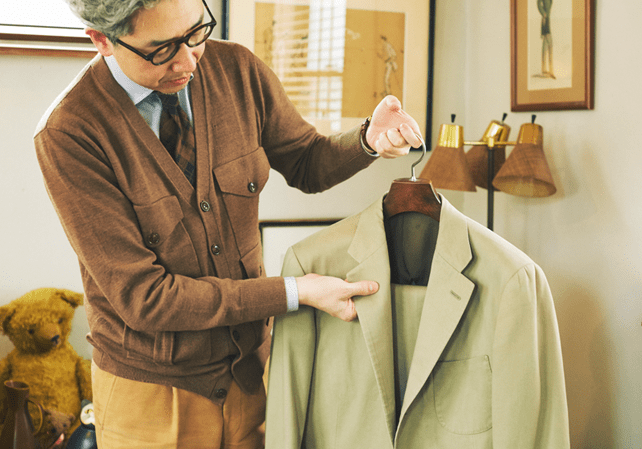 In addition to my suits, I have an Aquascutum coat and Gloverall Monty duffle coat that I love, and I wear Levi's denims. They are all items that over time become more beautiful the more they are used. The first time that I found Glenroyal was like that too, and I thought, "it's new, but will definitely get more beautiful as I use it," and it's already been 10 years. I'd like to continue to enjoy using them for another 20 or 30 years.