No.25
The tote bag that embodies the essence of UK craftsmanship for the head of a carpet company with a 50-year history.
President of Hotta CarpetMasaya Hotta
A long history and high skill are the basis of true comfort.
This bag makes me aware of the power of good products.
Though Hotta Carpet is a veteran carpet maker founded in 1962, they go beyond the boundaries of their existing original equipment manufacturer business in sharing the appeal of a life with carpet through a variety of methods. It was Masaya Hotta, the third-generation president of the company, that was responsible for prompting this big change in the Hotta Carpet brand. Hotta Carpet oftentimes works with products made of UK wool, which in turn means that Mr Hotta has many opportunities to visit England and Scotland. He states that his experiences there greatly influenced his own thoughts on craftsmanship and the nature of his brand. Join us as we speak with Mr Hotta about his work and how he feels about Glenroyal and other products from the UK.
Navigating a course to the future through buyer-to-consumer communication and self-branding.
━What exactly does being the president of Hotta Carpet entail?
Aside from our original equipment manufacturing business where we make custom-order carpeting for hotels and the like, we also operate "woolflooring®", a brand of laid wool carpet, as well as our wool rug brand "COURT". I joined the company in 2008 and almost immediately the necessity of branding. Up to that point we had mainly been operating in a business-to-business (B2B) manner, but I felt that business-to-consumer (B2C) communication might also be effective as one means of having direct contact with our customers. After a few trial-and-error runs, we launched COURT in 2016. I generally make business trips to England and Scotland once a year, and it was during one trip when I was particularly worried about the proper direction to take with COURT that a friend introduced me popular shops in the UK, which culminated in me spending the next two or three days visiting 50-odd locations for research. I finally realized the proper direction for COURT when I came across the brand "S.E.H. Kelly". Rather than make clothes that are simply expensive, they instead honestly desire to create good quality apparel and are thus very particular about their materials and fabrication. As a fellow manufacturer, I resonated strongly with the way in which they put behind-the-scenes videos of their production online and shared the true essence of craftsmanship.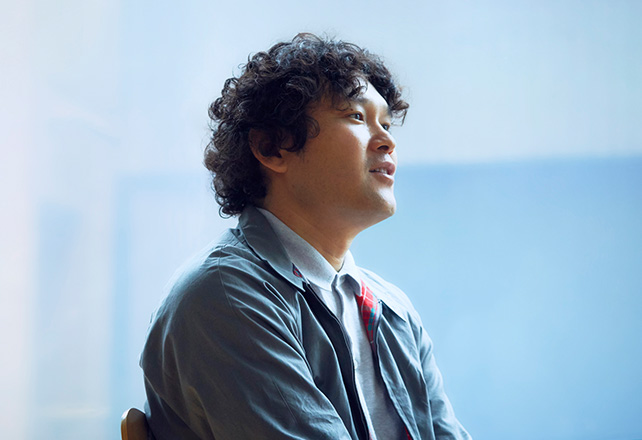 A desire to become a company that explores genuine quality.
━Are there any brands that you strive to be like as a company?
While our COURT brand seeks to emulate S.E.H. Kelly as I mentioned earlier, the Hotta Carpet company as whole looks to "Bowmore", a whiskey maker from Islay in Scotland. Last year I spent a few days traveling around Islay while shooting some visuals spots for our brand, and it was during this trip that I visited Bowmore's factory. What I became keenly aware of upon arriving is the tendency for people to think first of whether a product will sell or not when making it, since the world is overflowing with so many things today. But, that wasn't the attitude I felt at Bowmore. At their factory, they pour their entire heart and soul into making spirits that they honestly believe taste good. This is also precisely why, while some may not like the flavour they produce, Bowmore also has a lot of diehard fans. Another thing is that they are firmly embedded as a local industry and are an essential presence for the island of Islay itself. Hotta Carpet was also founded in the Senshu region of Southern Osaka, which accounts for 80 percent of the carpet manufacturing in Japan, and so we share this desire to take on this role of sharing the local industry as representatives of the area. Furthermore, we too hope to become a company that continues to make products we genuinely believe to be of good quality.
Powerful history leads to true comfort.
━Do you have any criteria you adhere to when choosing products?
There are times when I simply want something the moment I see it, but in general I try to be a bit more mindful and properly research the background of the brand or product before I make a purchase. So in that sense you could say that I end up liking a lot of products from the UK. Some of my favourite items that I use regularly are my shoes from Church's, my Glenroyal travel wallet, my leather pen case from Ettinger and my Parker pen, so I really do use pretty much only things from the UK (laughs). True, in terms of versatility and performance there are plenty of good products that don't originate in the UK as well. What keeps drawing me back to items from the UK, though, is that they oftentimes have a sort of essential comfort to them.
Using hotels as an example, there are plenty modern and cool places to stay now. But if it's superior service and true comfort one is after, then really the only option is a place with the weight of history behind them like the Imperial Hotel where both the staff and guests have a feeling for what makes the hotel special. I get this same sort of feeling from products originating in the UK. Parker devoted research and effort to developing pens that are easy to write with and ink that doesn't drip, and as a result those technologies are now standard for all other pen companies. I feel there is merit in the way Parker continues to remain such a commanding presence as a brand despite this. Compared to other products that excel only in function, their creations feel much more comfortable when I carry them with me or put them to use.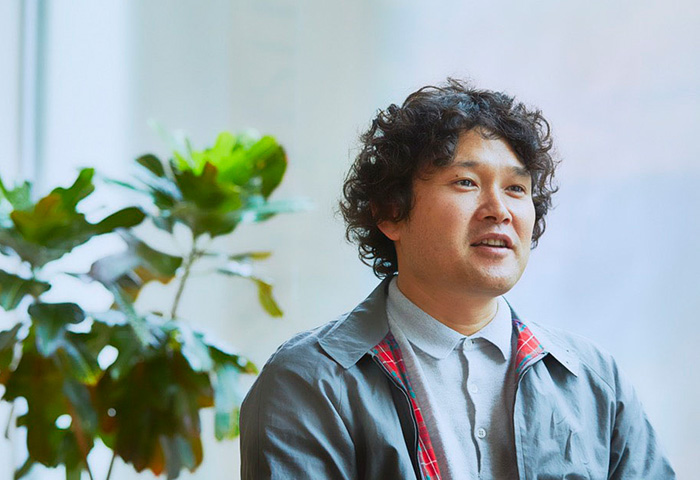 Strength and faith in craftsmanship evident from the products.
━What is your impression of Glenroyal as a brand?
Since my line of work also involves craftsmanship, it makes me happy when I come across products that practically radiate strength. If I'm going to the trouble of making something, it might as well be something like that. Glenroyal is another brand that never fails to create these kinds of powerful products that give off a real sense of incredible history and artisanal skill. I felt that Glenroyal shared the same sort of convictions towards craftsmanship as Bowmore and my company when I was first told about the history and background of the brand by Watanabe & Co. Personally, I get a greater sense of historical depth from Scotland than I do England, and Glenroyal is one brand in particular that strikes me as having a real Scottish spirit to it. Just like with the look of the towns in Scotland, Glenroyal continues to value items with history to them while still finding ways to cleverly add new ideas. That's how I feel about them as a brand.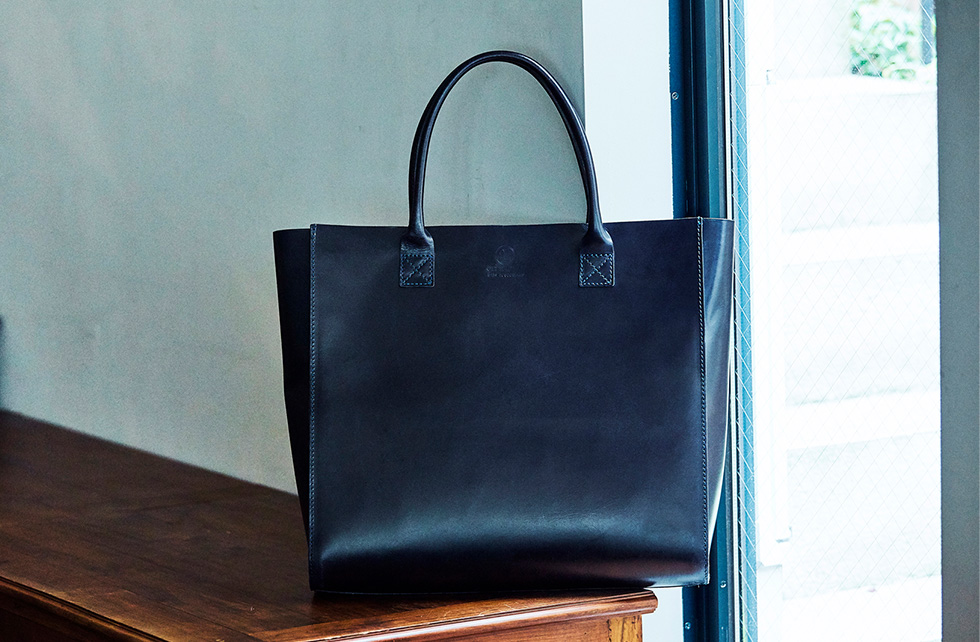 One-of-a-kind sense of size and leather with a good, tough texture.
━ What do you like about this tote bag?
I often have to carry catalogues and samples with me, so the best thing a bag can be for me is big. That's why I chose the largest bag from among those on display when they showed them to me (laughs). I like leather bags and had used several in the past, but it always bothered me that I had to make time in my life to give them special care. However, this tote bag is made of thick bridle leather of exceptional quality, so it's incredibly hardy and hasn't worn out on me in the slightest even though I've really put it to hard use, in the good sense of the words. I don't give it any upkeep, either, and the handles softened up after about a year and a half of use. I'm looking forward to when the body softens up, too.
I also think it's great how this bag can be carried either over the shoulder or in hand despite its size. I usually have a lot of things to carry with me, so not being able to put it over my shoulder could make some problems when I'm on the move, and with a this large, the bottom occasionally chafes against the ground when I'm carrying it by hand. But, this bag cleverly takes all of this into account with its design. The inner pocket for holding smalls items I need to use regularly like my mobile Wi-Fi and the nice needlework really shows that they didn't leave any detail unaccounted for. This is my favourite tote bag because of how it allows me relish the handiwork of craftsmen in terms of both appearance and usefulness.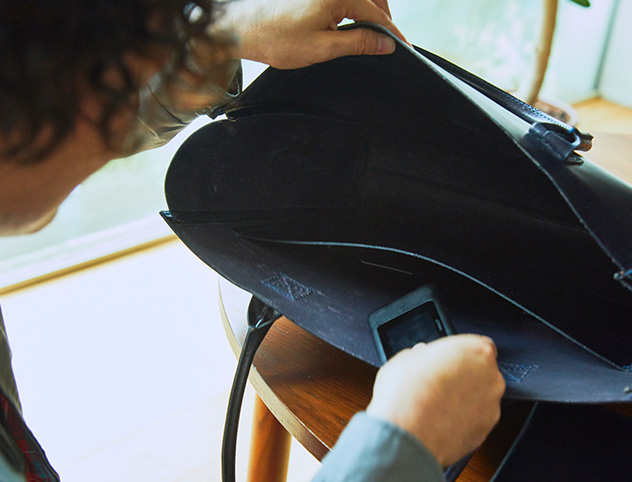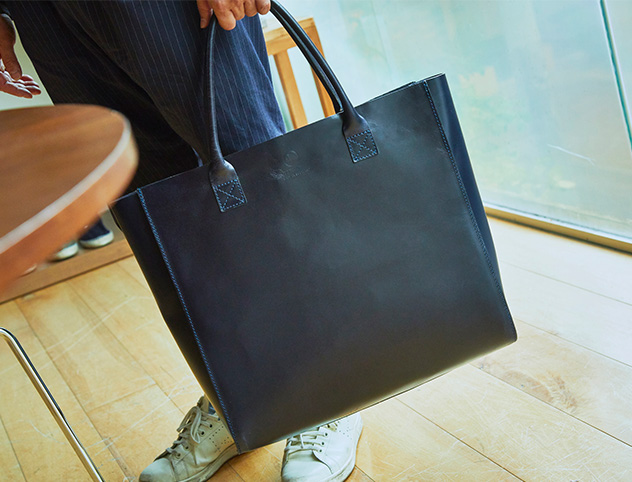 Launching a new brand to help people have an even closer relationship with carpet.
━What do you have planned for the future?
Actually, we're moving towards starting a new brand this September. There are kinds of carpets that can be laid over an entire space, as well as others like rugs that can put in smaller areas like under a table. What we're aiming for is a more DIY carpet brand that falls right in the middle of those two, like 50cm 2 carpet tiles with different patterns and colour variations that people can arrange together as they please. Wouldn't it be great if, say, a child could put together their own play space at home by arranging the carpet tiles like putting together a puzzle? The carpet is pile weave, so it allows for expression with texture, too, and since it's something that is always going to be in contact with people's skin, we need to think of it in the 2.5-dimensional sense and be particular about quality. Flooring material also has a large impact on the feel of a space, so it's very satisfying to be able to contribute something in those regards. Carpet isn't generally the type of familiar commodity people can just buy on a whim, but I hope the products of our new brand will make it easier for more people to have fun with it.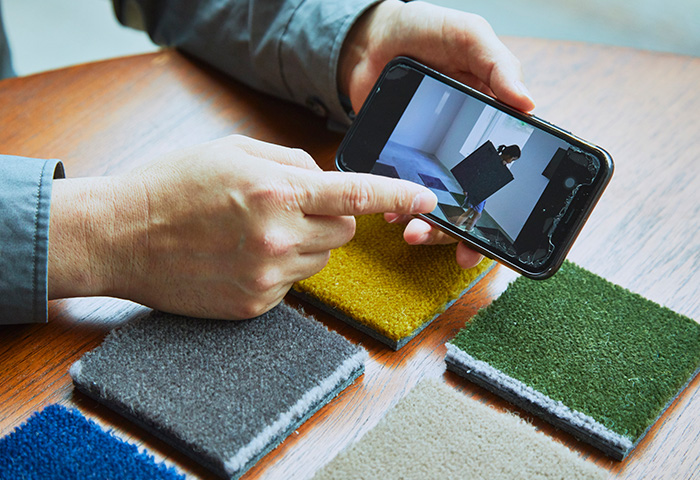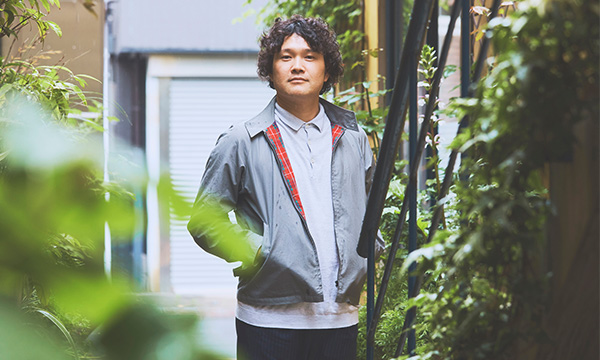 photoTRYOUT textK-suke Matsuda
President of Hotta Carpet
Masaya Hotta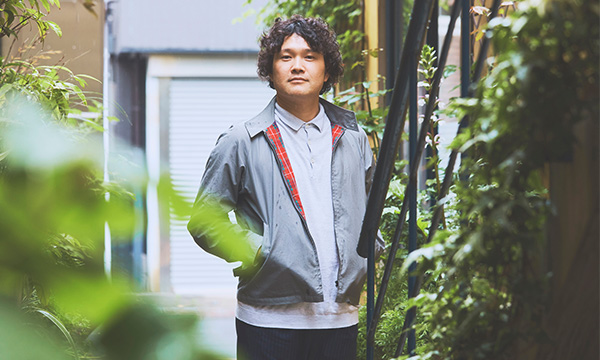 Masaya Hotta was born in Osaka in 1978. After graduating from Hokkaido University, he joined Toyota Motor Corporation. After resigning in 2008, he then joined Hotta Carpet. In 2015 he completed the "house of carpet", a showroom/home, in order to share the appeal of a life with carpet. 2016 saw him launch the wool rug brand "COURT", which is now carried at furniture and department stores throughout Japan. Mr Hotta became the third-generation president of Hotta Carpet in February 2017. He is currently preparing for the launch of the DIY carpet brand "WOOLTILE" in September 2019.
photoTRYOUT textK-suke Matsuda