HALLEY STEVENSONS
×GLENROYAL
Halley Stevensons is a storied manufacturer founded in 1864 in Scotland.
They are known best for their waxed cotton,
an extremely useful material that is both tough and water-repellent.
As befits their long history, Halley Stevensons is also unfailingly vigilant
when it comes to the quality of their products. Here at Glenroyal,
we approach the craftsmanship of the hardy bridle leather we use in much the same manner,
and thus feel a strong affinity to Halley Stevensons' stance. As a result,
we are happy to announce a collaboration between our two brands.
ABOUT
HALLEY STEVENSONS
Halley Stevensons was founded in Dundee, Scotland in 1864. At the time, there was a thriving textile industry using a fibre known as "jute" in Dundee. While products made of jute were known for their toughness, it also just so happened that the region was also home to much whaling, and as such many items made with whale oil. Halley Stevensons' jute weaving commanded such esteem that during the brand's heyday they employed a much larger staff than they do today. Despite their many years in the textile trade, the waxed cotton that has become synonymous with Halley Stevensons as of yet remains a very unique material. There are only a handful of companies that make their own original fabrics like this in the entire world now. This is why Halley Stevensons' policy of staying true to the traditions cultivated over their long history and ever-innovating craftsmanship have allowed them to continually put forth versatile products.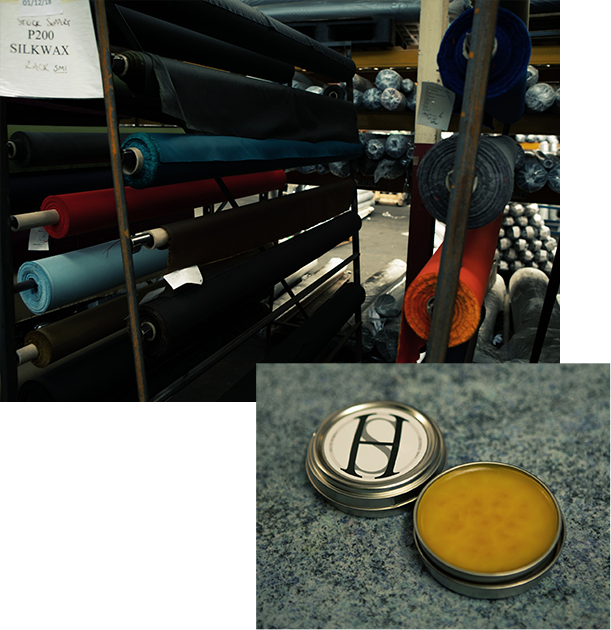 MANUFACTURING
The craftsmanship of Halley Stevensons is characterised by consistent production without any division of labour, as well as adherence to a strict standard of quality. Their production process involves first weaving the cloth, then singeing the surface to get rid of any fuzz or ends, removing the starch, and then getting the fabric ready to be dyed. Once the cloth has been dyed, it is then left to dry. Finally, the cloth undergoes a traditional waxing treatment to enhance its waterresistanting. If a more distinctive look is in order, then it may also go through other finishing treatments like tumbling, washes or calendaring. Every step of this process is conducted at Halley Stevensons' own factory, which produces many other top-grade fabrics aside from waxed cotton. At present they provide fabric ranging from 4oz to 24oz to apparel and bag makers depending on the item in question. Halley Stevensons is renowned for their ability to create textiles that are both attractive and diverse in texture.

Waxed cotton was originally created for use in the sails of fishing boats, in which the fabric was soaked in natural oils to make it more resilient to water. The waxed cotton used in this tote bag features a cloth that could be described as an evolution of this technique. The choice was made to go with a tough canvas with an especially dense weave even among cotton varieties. This was then finished with environmentally-friendly fluorocarbon to realize a cloth that exceeds all prior levels of water-resistance and versatility.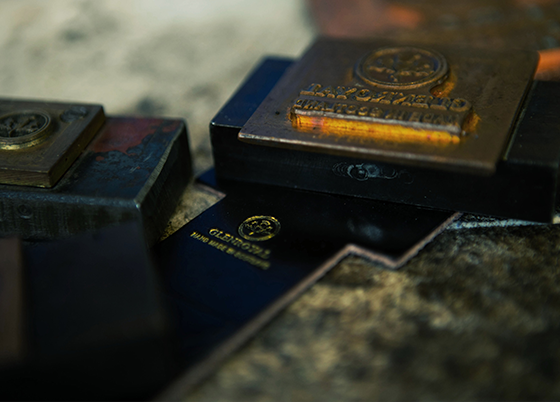 BRIDLE LEATHER
Use only high quality bridle leather
There are only a few tanners in the UK that make authentic bridle leather. Glenroyal makes use of only the finest quality of this rare material that has been carefully screened for flaws. Glenroyal bridle leather starts off in one of five different thicknesses, which is then further adjusted by the craftsperson to suit the characteristics of the product. It goes without saying that this tote bag also makes use of the variety of the leather best suited for the handles. Such minute adjustments do take an extremely amount of time and labour, but this also leads to the products being all the more useful.Bridle leather is also a form of tannin leather that is created with vegetable tannin. Once the leather is tanned, beef tallow or beeswax is worked in by hand to produce a leather that is tough and resistant to scratching, yet also possessed of an extremely supple feel.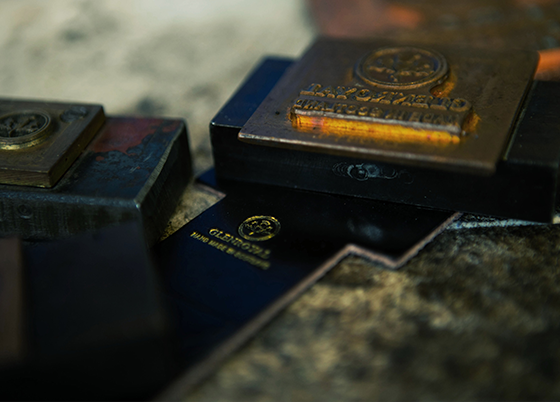 PRODUCTION BACKGROUND
At Glenroyal, we follow the solid tradition of handmade products that exists in the UK, with our factory being the key component in allowing us to do this. Our team of nearly 25 veteran craftspeople apply painstaking precision without sparing any time or effort to completing the stitching and other processes needed to produce fine quality products. A look back at the archives of Glenroyal reveals that we have also worked with many other materials aside from bridle leather. Glenroyal has also produced plenty of items with playful touches like camouflage-print leather and slunk leather with a leopard print. We pride ourselves on being professionals at working with leather who maintain dual-sided approach of tradition and innovation. This tote bag is yet another spectacular example of skilled artisans working with the best materials.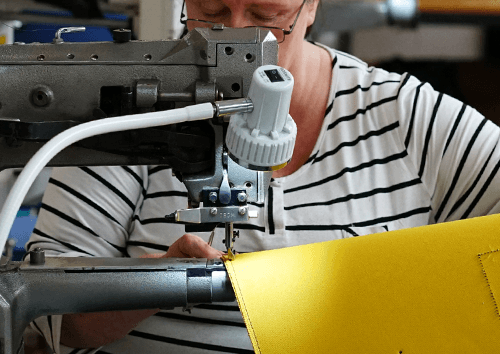 ABOUT SCOTLAND
Scotland has been a haven for science and the arts since the days of the Industrial Revolution. Rich in both nature and culture, Scotland has not only produced many celebrated authors, poets, artists and musicians, but is also host to large-scale art festivals each year. As one would expect of a land known for its craftsmanship, artistry and equestrian heritage, Scotland is also the home of many brands and manufacturers, such as both Glenroyal and Halley Stevensons, that embrace the natural world and tradition in crafting highly-innovative products of solid workmanship.
PRODUCT
These tote bags are from Scotland in the United Kingdom. Compared to American counterparts that oftentimes appear very simple or unsophisticated, these bags give off an air of class and refinement. They make use of 18oz water-repellent canvas from venerable Scottish manufacturer Halley Stevensons paired with 2cm-wide bridle leather for the handles. The style is one that is sure to provide just the right amount of accent to anyone's ensemble. While the bright yellow is nice in how it dazzles the eye, the navy blue model specially commissioned by Glenroyal is also not to be missed. Both bags are highly versatile and create an impression of mature confidence.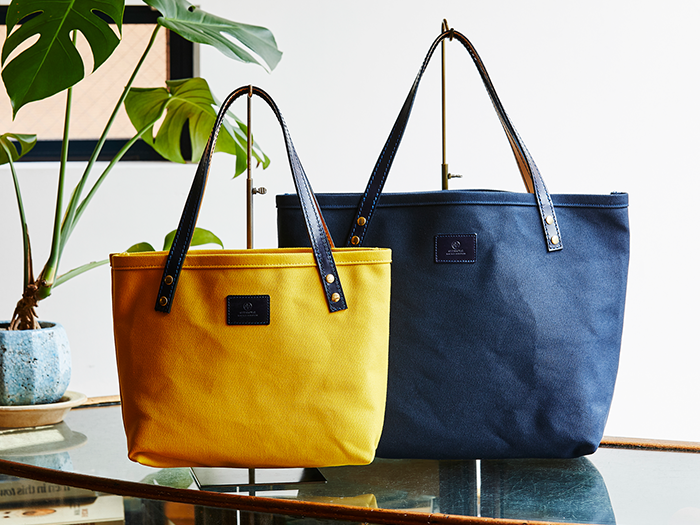 Both tote bags can be purchased directly from our online import agent shop.