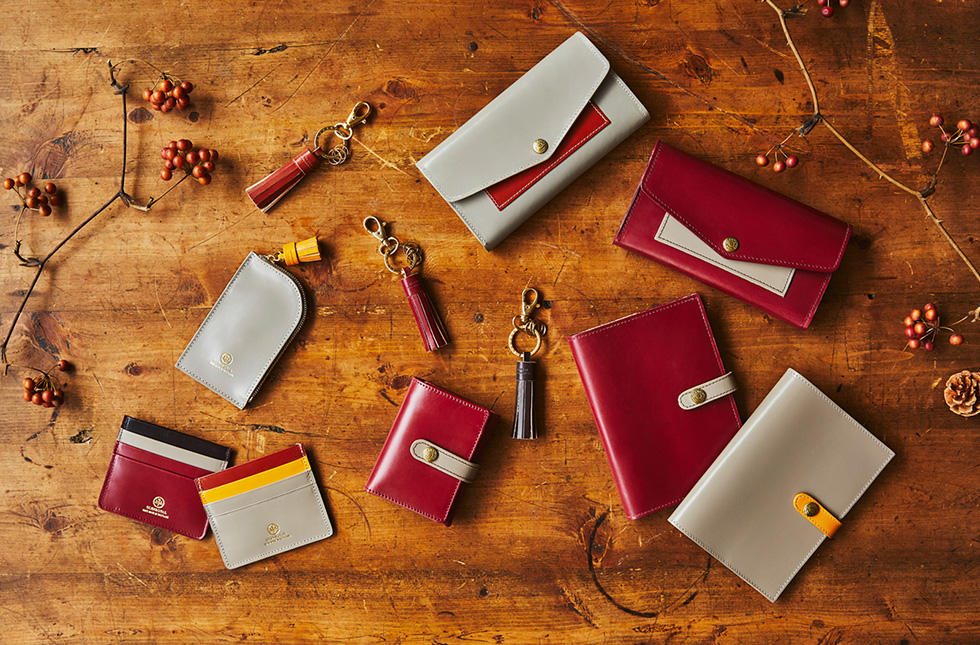 The fourth Grace Collection arrived in September 2019. Embracing a theme of "autumn in England", the line-up features bridle leather dyed in colours that conjure feelings of fall like a rich Bordeaux similar to nuts and fruit, browns and yellows like the beautiful leaves of the season as well as taupe, which draws forth hints of gentle femininity. There are six models to choose from, including wallets and cases for keys or cards.
All items can be purchased directly
from our online import agent shop.