¥15,000 price range
SLIM CARD CASE WITH NOTE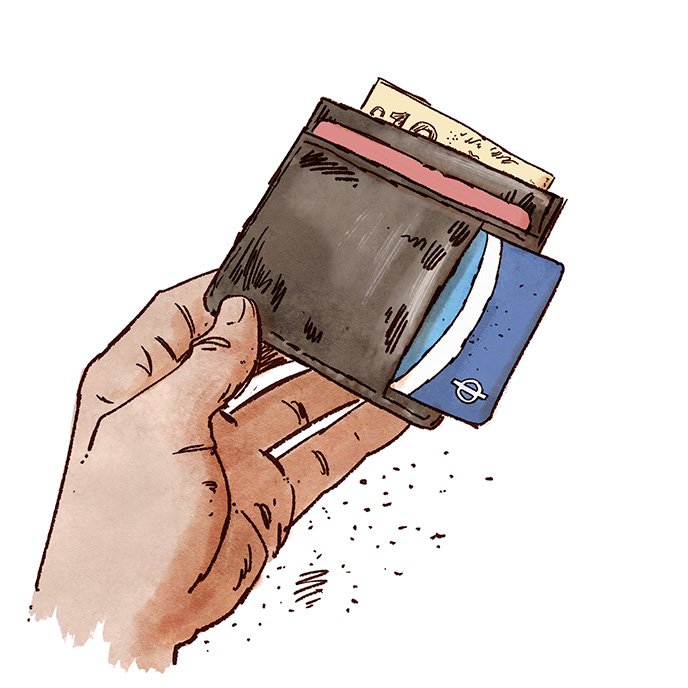 With the acceleration towards cashless societies growing ever faster, more and more people are paying with electronic money or credit cards. Here we have a slim card case, a popular item from our Utility Line which launched just this year as a way to provide the versatility needed to meet the needs of today's lifestyles. The design maximizes thinness by doing away with the wedge, but is in fact quite functional due to having six pockets for cards. What's more, the centre pocket can even hold cash if it is folded in half. You can carry all the IC cards for commuting, credit cards, ATM cards for when you need cash and even a couple of notes just in case you need them right away, so you'll never be caught flat-footed. The slim card case fits almost imperceptibly into any pocket, whether its in the pants or the breast of a suit jacket, so it's a wonderful choice for men who love to look sharp.
SLIM CARD CASE WITH NOTE
15,000 JPY(+TAX)
Purchase here
The link leads to the online shop of British Made's direct import agent.