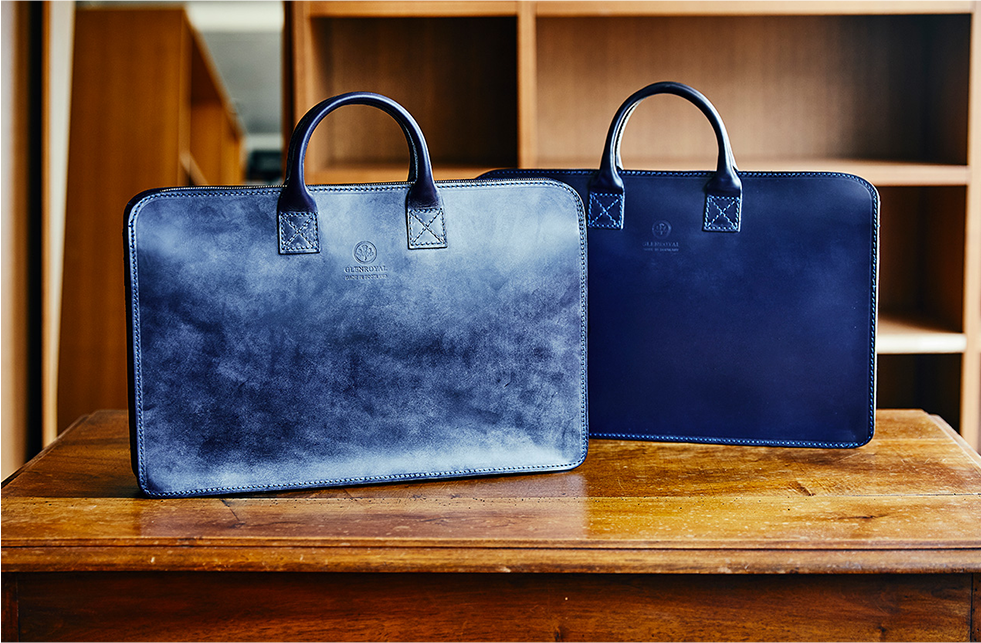 Bridle leather is a variety of tannin leather, which is made using tannin (an astringent), a plant-based tanning agent. However, after bridle leather has been tanned, beef tallow or beeswax is then worked into it by hand. This gives it surpassing strength and scratch resistance while still allowing it to remain supple.
What's more, some items made with material look as if white powder has been appeared on the leather. This phenomenon is referred to as "bloom", which is in fact the wax that had been worked into the leather rising to the surface (depending on individual differences, there are items where bloom doesn't appear, however). Take this bloom seen here, for instance. Rest easy in knowing that all it takes to remove it is a bit of brushing or rubbing the leather down with a dry towel.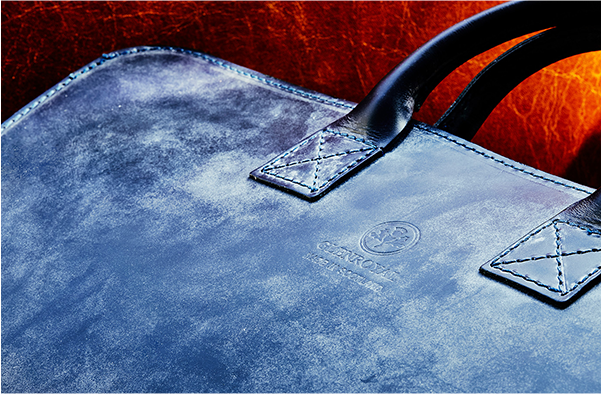 This manner of bloom rising to the surface is unique to bridle leather. Light weight briefcase.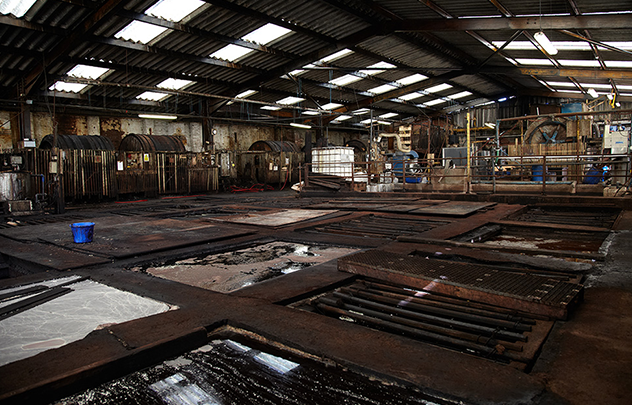 What sort of technique is tanning
with full tannin?

Tanning is the process of transforming hide into leather. While there is a means of doing so using metal solvents known as chrome tanning, full tannin tanning (pure vegetable tanning) produces leather that is tough, retains its shape well, and absorbent. Even among tannin leathers, Glenroyal's bridle leather is exceptionally hardy and tight all the way to the core due to the deep treatment it gets through a classic technique known as "pit tanning" that involves immersing the hide in a vat of tannin (the photo to the left is of a tannin pit). Furthermore, there aren't many tanners who perform this technique because of the extended amount of time it requires.